This month, I tag-teamed two projects using trees as the inspiration point. The only common thing they shared was the small available area; one was an office measuring a scant 11'x8, the other a powder room coming in at 54″ x 72″. Check out the impact of many, many trees versus one.
The office sits on the third floor of a 200 year old home.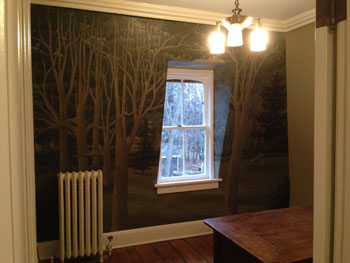 The client's wish was to continue the vista provided by the single window in this cozy space. I have to admit, I fell in love with this house-you simply don't see them anymore. There is such a sense of history. I swear you can hear it calling to you. (Oh maybe that's just me—that explains a lot about me!) The wonderful color of the wood floor paired with the earthy palette nature provided. It was a little awkward getting use to this space. Each time I stepped off my ladder I experienced a bit of vertigo. Absolutely nothing in the room is straight. The floors tilt in one direction, the walls hove and curve in another. The window sills have relaxed about 30 degrees over the years. My level could not even register with the meniscus spinning as the walls curved and tilted.
I wrapped the mural around the inside casing of the window to enhance the effect of being surrounded with trees. You can see the depth achieved in this close-up.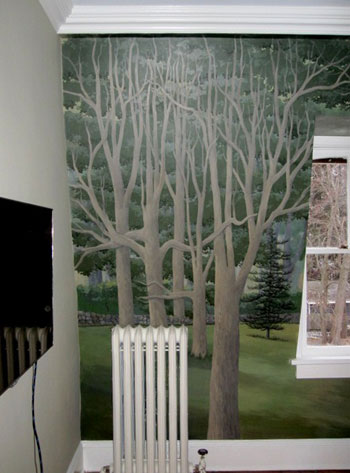 Here is a close up vi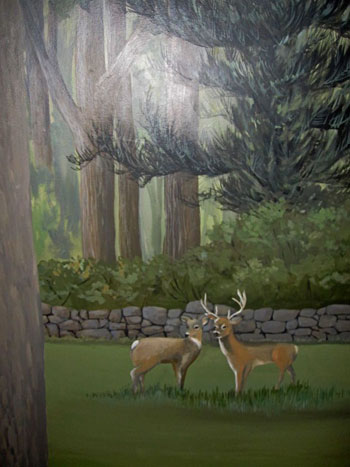 If many trees were part of that design, it was much more of a challenge to choose one, perfectly drawn tree for this second project. To truly appreciate the transformation, here is a picture of before.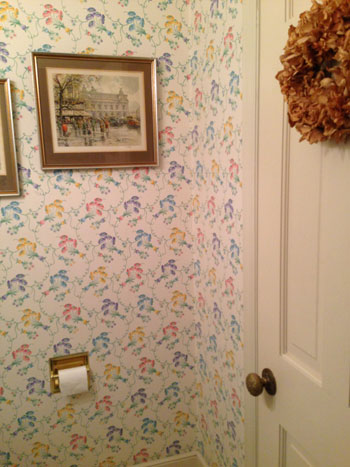 The space was entirely gutted, giving me the most perfectly blank space with which to begin. Here's a wonderful suggestion when working with a small space. Regardless of whether using a light or dark color, paint the ceiling the same color. It visually enhances the space because the eye can no longer be drawn to the delineation of wall and ceiling.
All credit goes to my client for finding this beautiful vessel sink that was our inspiration for palette and design.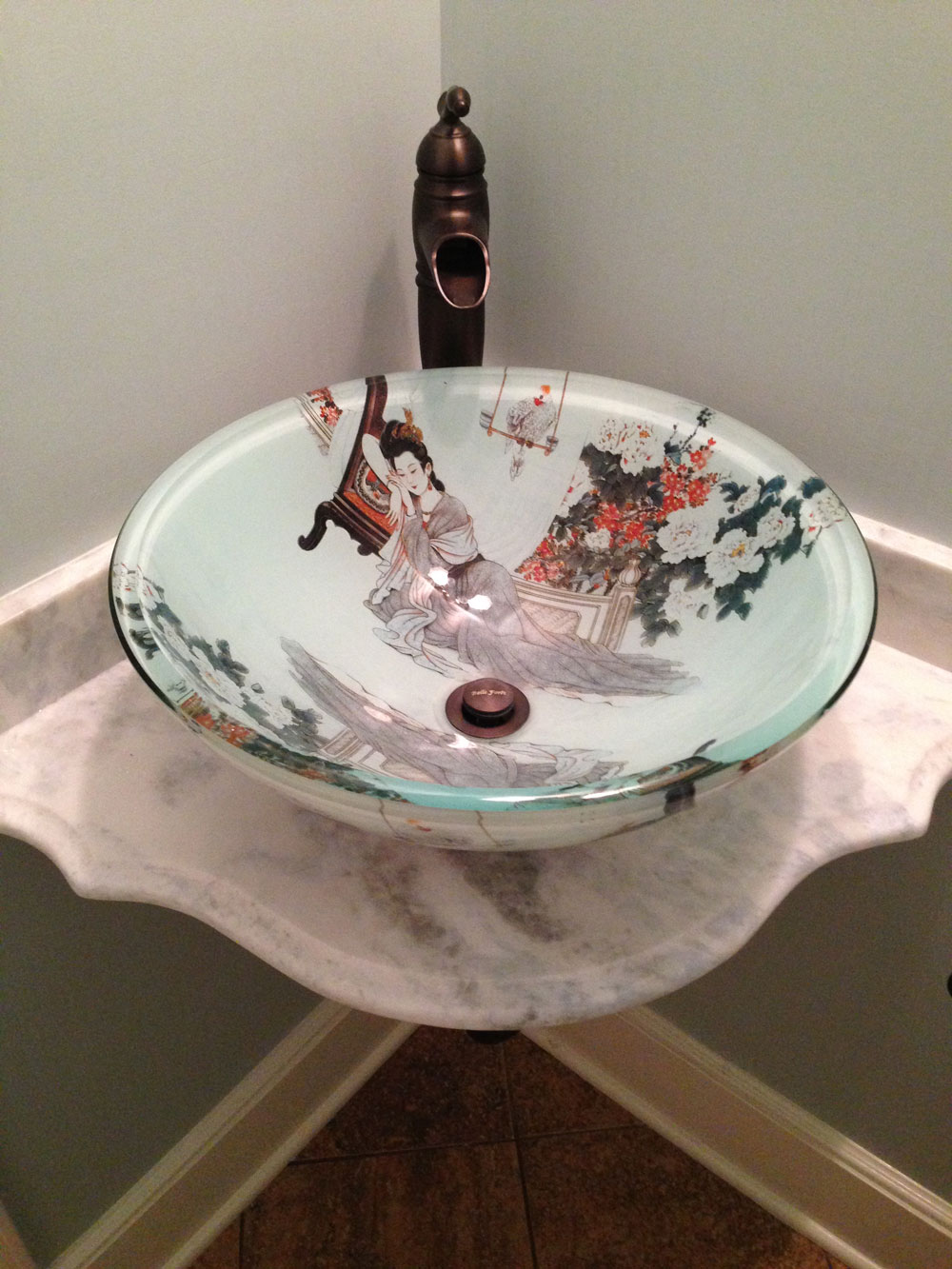 My client chose a magnolia tree. I took a little liberty with the color to pick up some of the buttery copper tones in the sink and embellishing the trees with more artistic leaves for a sense of space.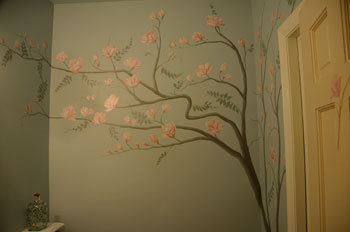 Again, small spaces with paint and vision provide great results.
On a parting note, I wish you and your family the best of this coming holiday season, and a healthy and peaceful New Year. I am most grateful to you for reading my little missives each month and for forwarding them to your friends and colleagues. My ability to do what I truly love is made possible in great measure by word of mouth.