Wall finishes have come such a long way since DIY sponge kits.
Let's take a look at two approaches to using texture. Recently, Bella's Café in New Haven underwent major renovations when the original café was expanded by taking over the newly available space next door. Dramatic warm colors were chosen for the multi-layered plaster finish on the walls. The color started with depth , a mesmerizing merlot, followed by a rich carmine, and finished with a cinnamon hue. The plaster is infused with mica powder. The layers alternate from smooth troweling to lacelike texture.
Here's the wall to check out.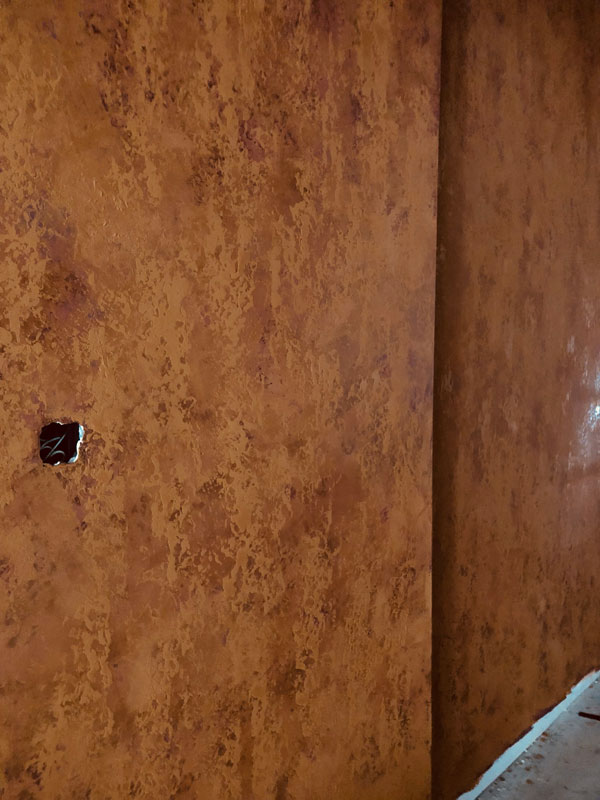 The banquettes were covered in a deep oxblood color, which prompted the trim color I chose. The excitement came when I spotted these shutters on a fun hunting trip with Rose, the owner. I was tasked with matching the worn colors on new wood needed to hang the shutters.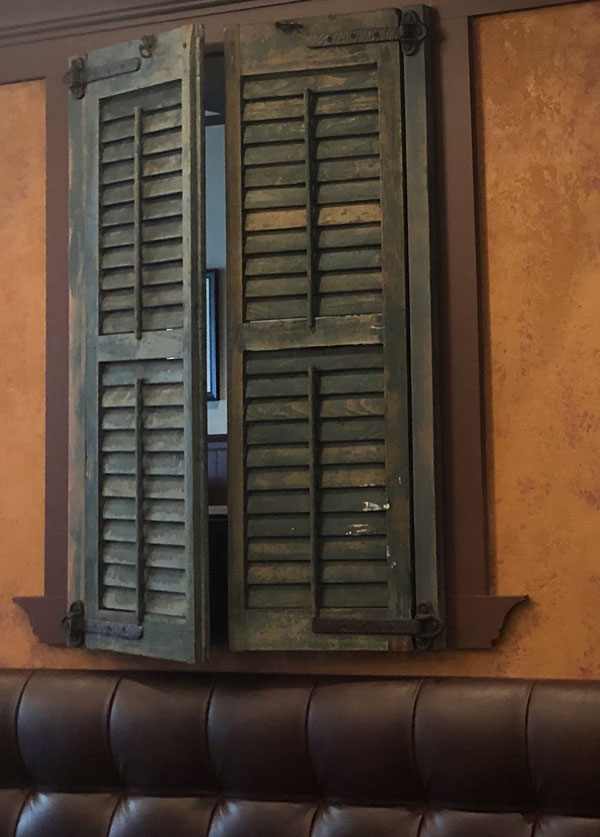 I took a cue from the shutter colors and instead of flat black on the ceiling, it's a dark gray with a definite deep blue green cast.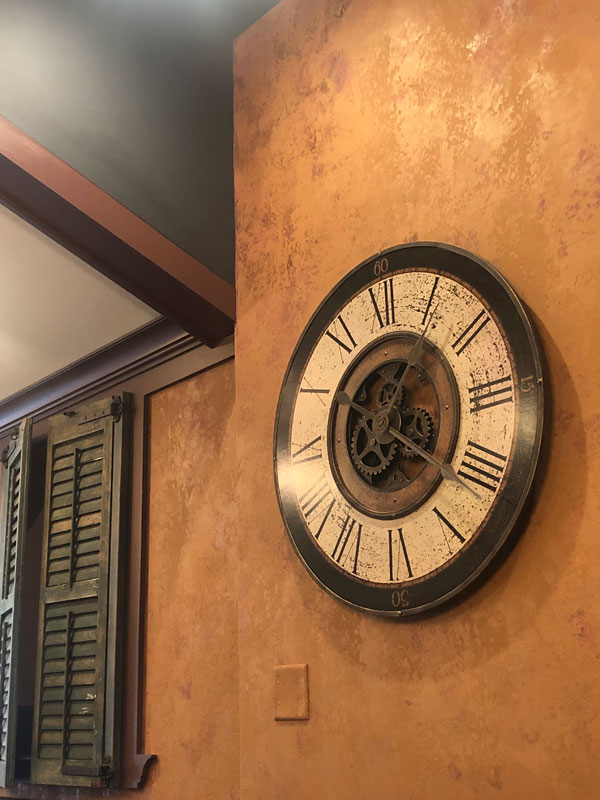 Take a breather from these highly charged color choices, and see the ship lapped wall opposite the banquettes has a textured salt washed texture in warm neutral gray shades, a perfect foil to complement the rusted ornament they sport.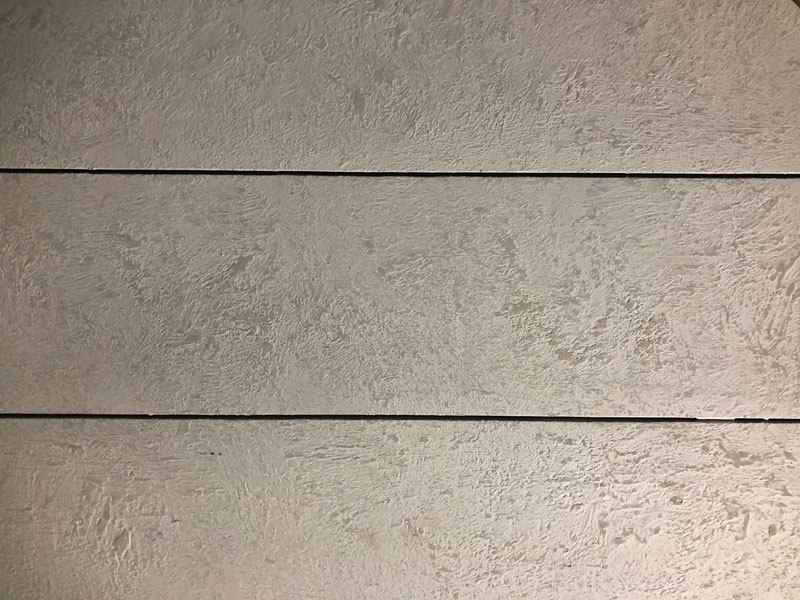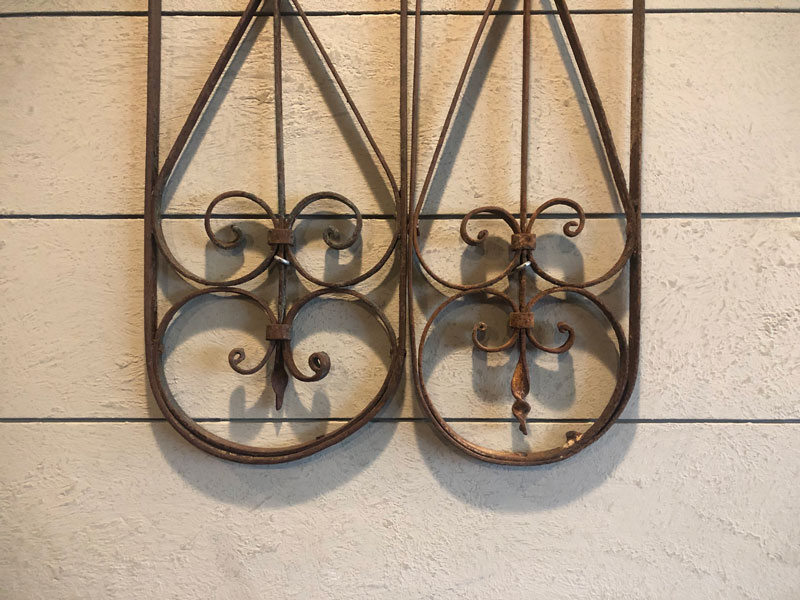 My last task in this space was to tackle the massive sliding barn door that can transform the dining room into a private event space (and close the shutters!). It needed to be rebuilt on site to fit. Here's how it looked when I started.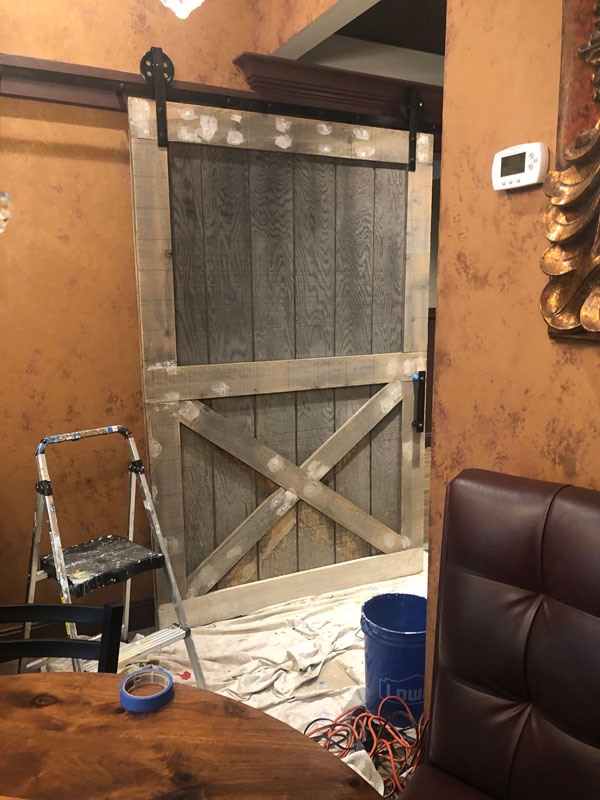 Now take a look at this inviting space, all dressed for the Season.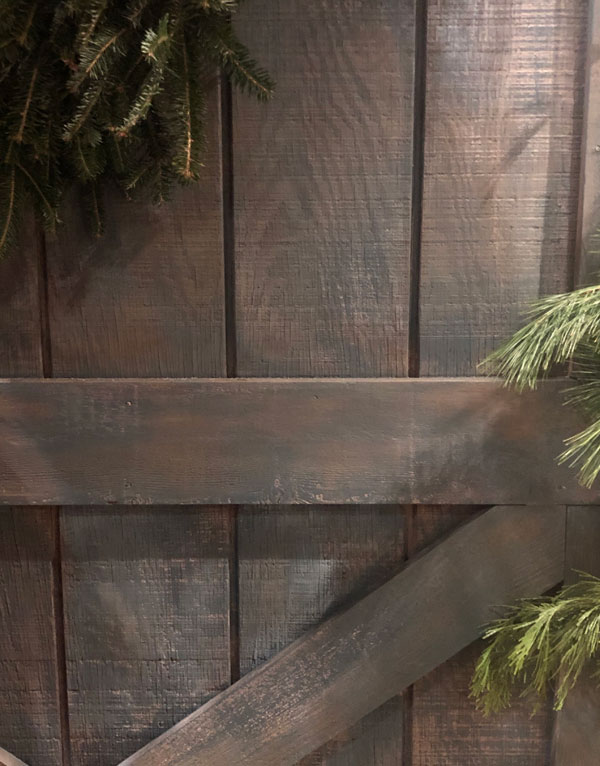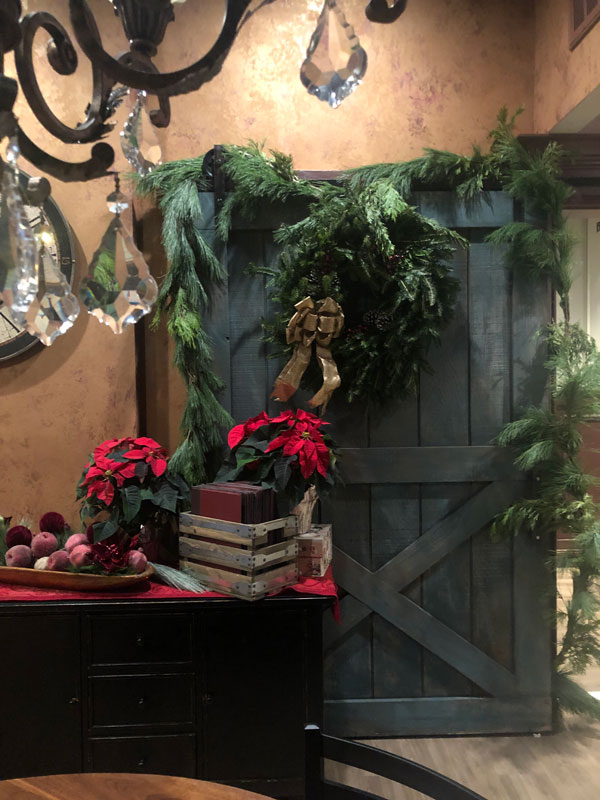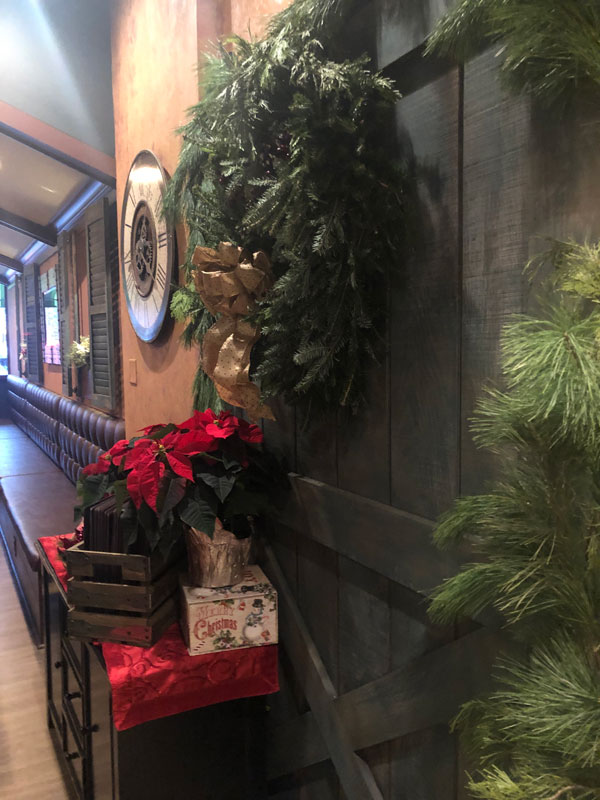 If you're in the New Haven, CT area, stop in. Upscale comfort food. Yum!
And then there are those challenges I live for. The talented Nancy McCormack of The Design Shoppe at Middlebury Consignment tasked me to redo this vanity with wicker in the insets. This is the other face of texture, to create the look while keeping the surface smooth. You can see my wicker reference photo in my studio. Cannot wait to share a picture when this little gem of a powder room is completed.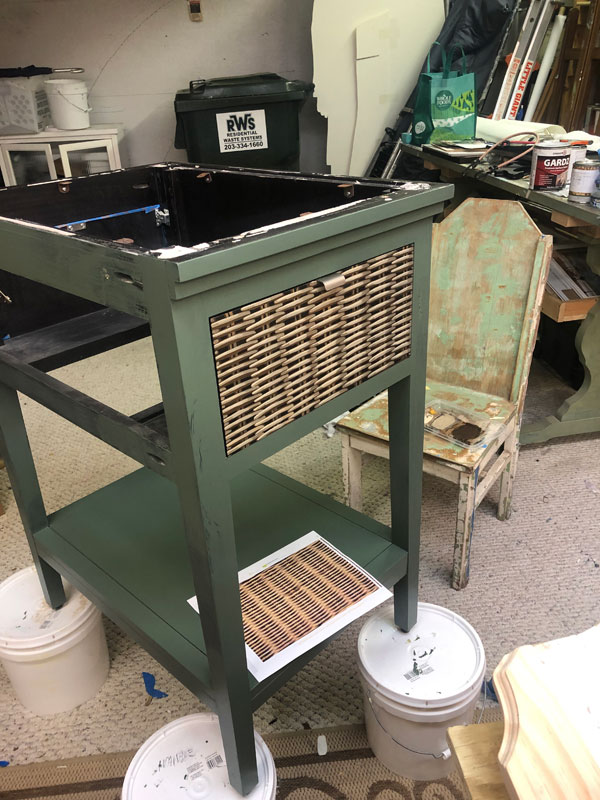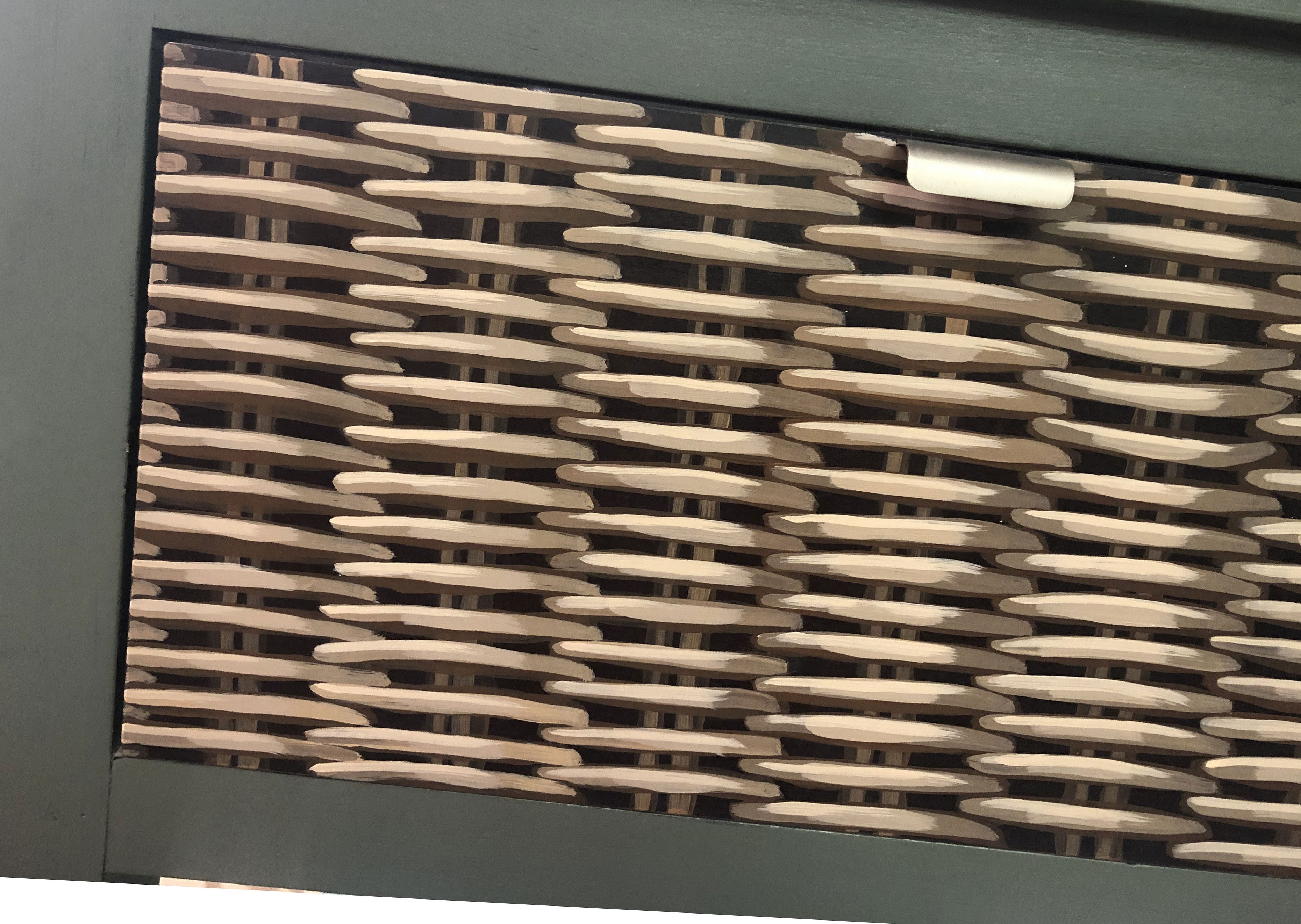 And that's a wrap for 2018.
I have been most fortunate to have spent the year painting and plastering on such wonderful commissions. I thank each and every one of you who make it possible for me to spend my days doing what I love and call it work. I've got my stash of paint magic ready for the New Year.
Wishing you a joyful holiday season.