Some months, my newsletters seem to write themselves. It's a project that has its start to finish completely falling within the calendar days of that month. I write my story, share my pictures and out it goes to you. Easy Peasy.
And then there are those projects that have a life of their own, the last piece taking its time to fall into place. I made promises to share the end shots with you, so enjoy.
My April 2018 newsletter (you can read it at https://www.leichsenringstudios.com/fit-for-a-queen-a-royal-powder-room-indeed/) was about one of my favorite powder rooms is in Stamford, CT and was completely muraled ,including the ceiling. My client asked if I knew someone who could take care of the final detail that needed to be dealt with: changing the existing casement window into one made of stained glass. Yes, I did know someone whose work would be a perfect match to my own. Enter Michael Skrtic. An extraordinary stained glass designer and maker. You can check out his work at www.theglasssource.com.
I drew the scene in the window area that would have been painted had there been no window. I also saved my palette so Michael could see not only the colors I squeezed out of the tubes, but the mixes that I had created as well. With that in hand, Michael found the perfect pieces of glass to use.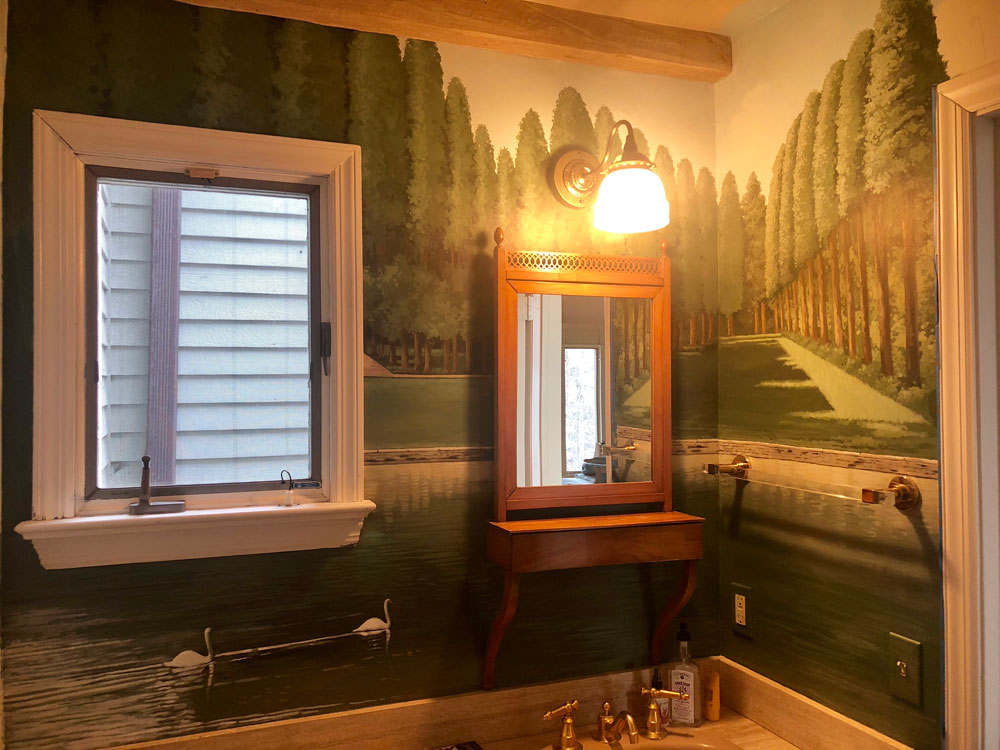 Now take a look at what a difference some glass can make.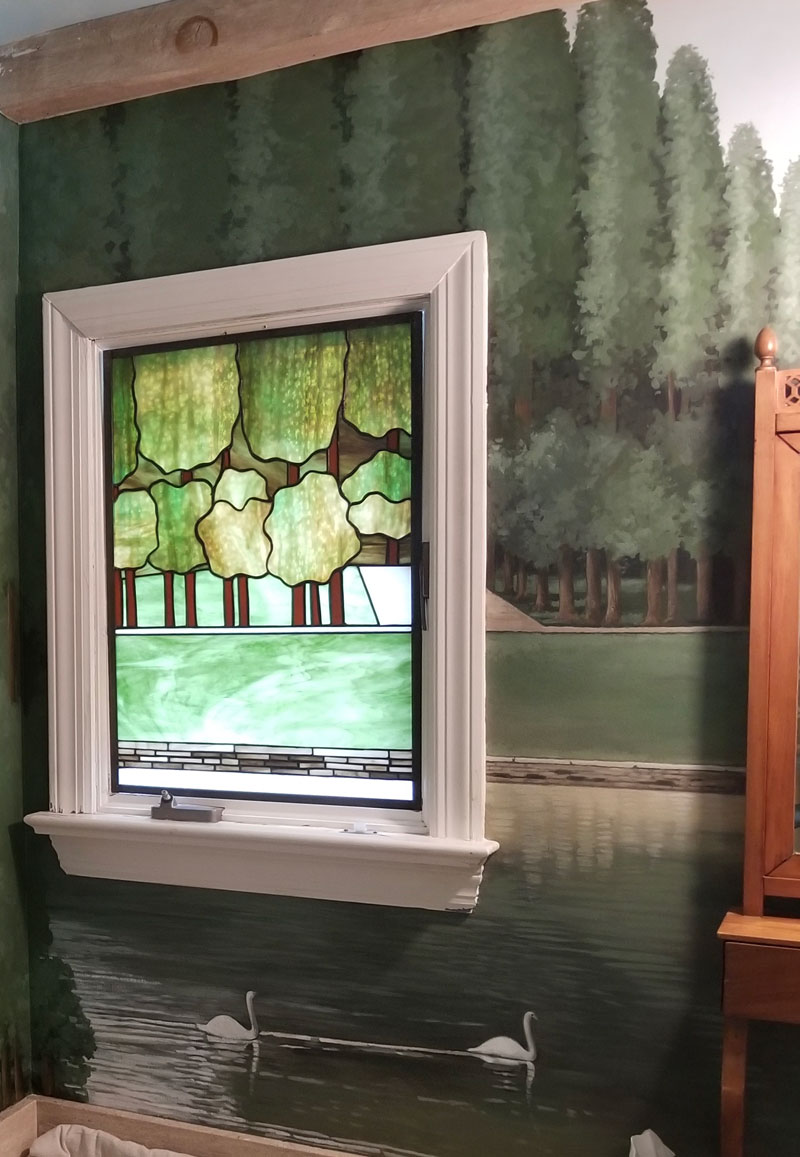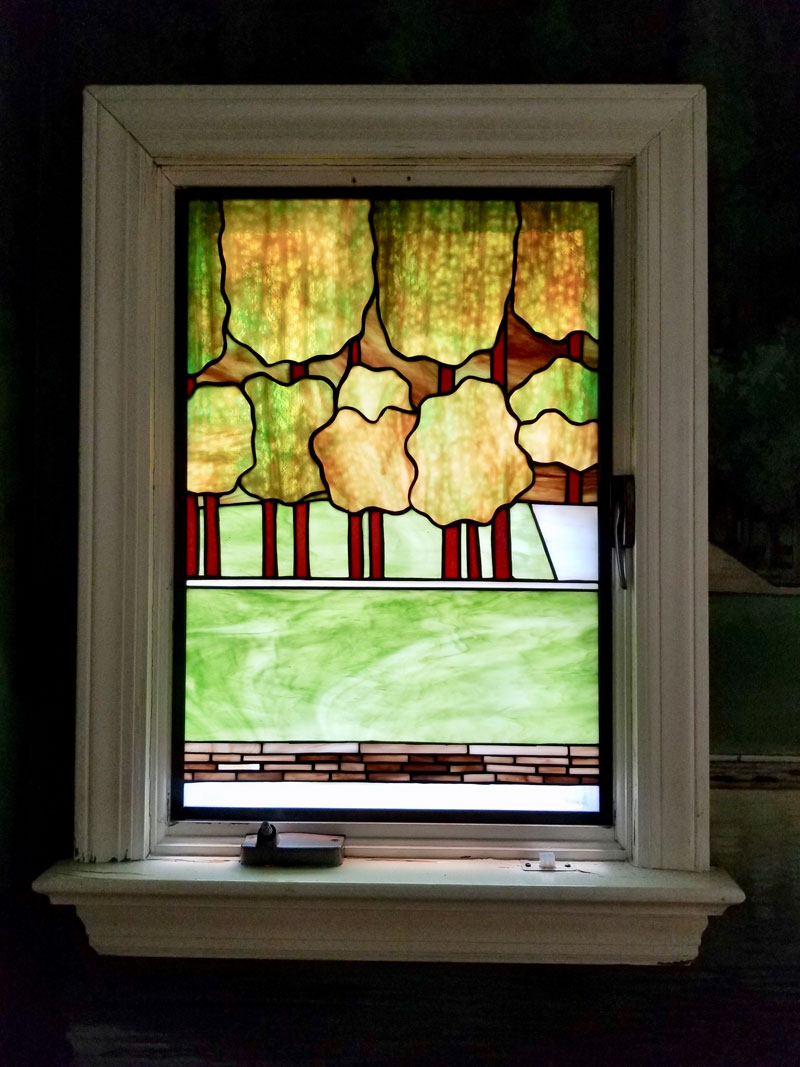 Kudos to my client for having the vision for the perfect final touch.
Last month, I was only midway to a dry sink transformation. Here are the sketches I initially drew.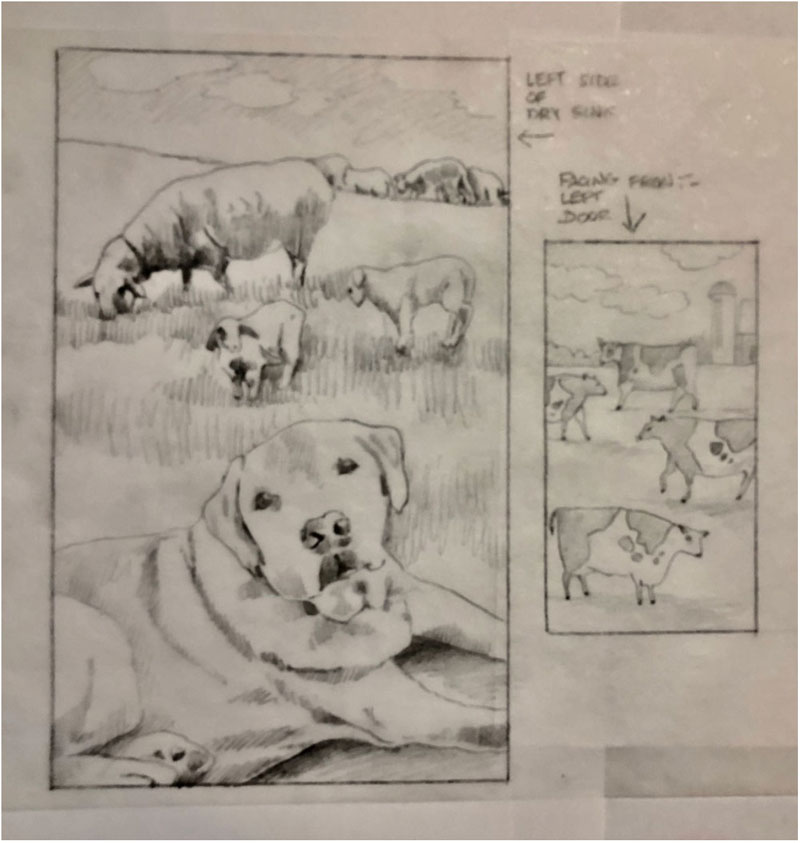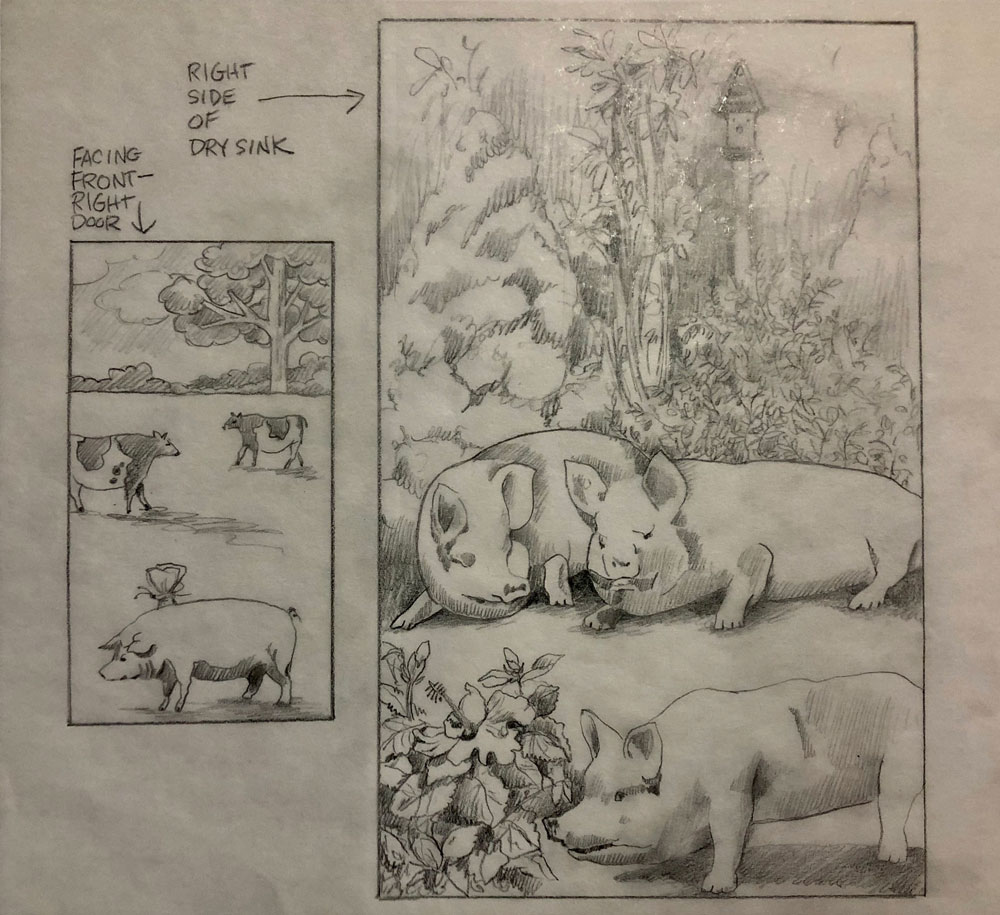 A few changes along the way, here a pig, there a pig, too many pigs….sorry, I digress. Here's a collage of what the final panels looked like and views of the sink back in its home in Ridgefield, CT with its lovely copper insert.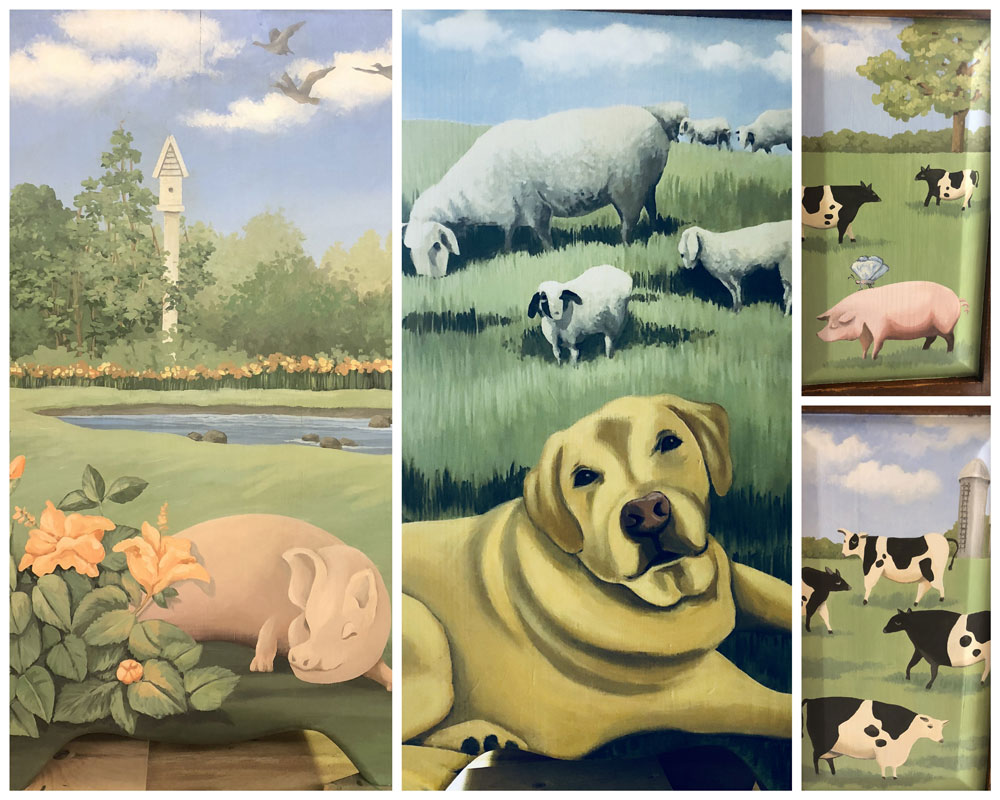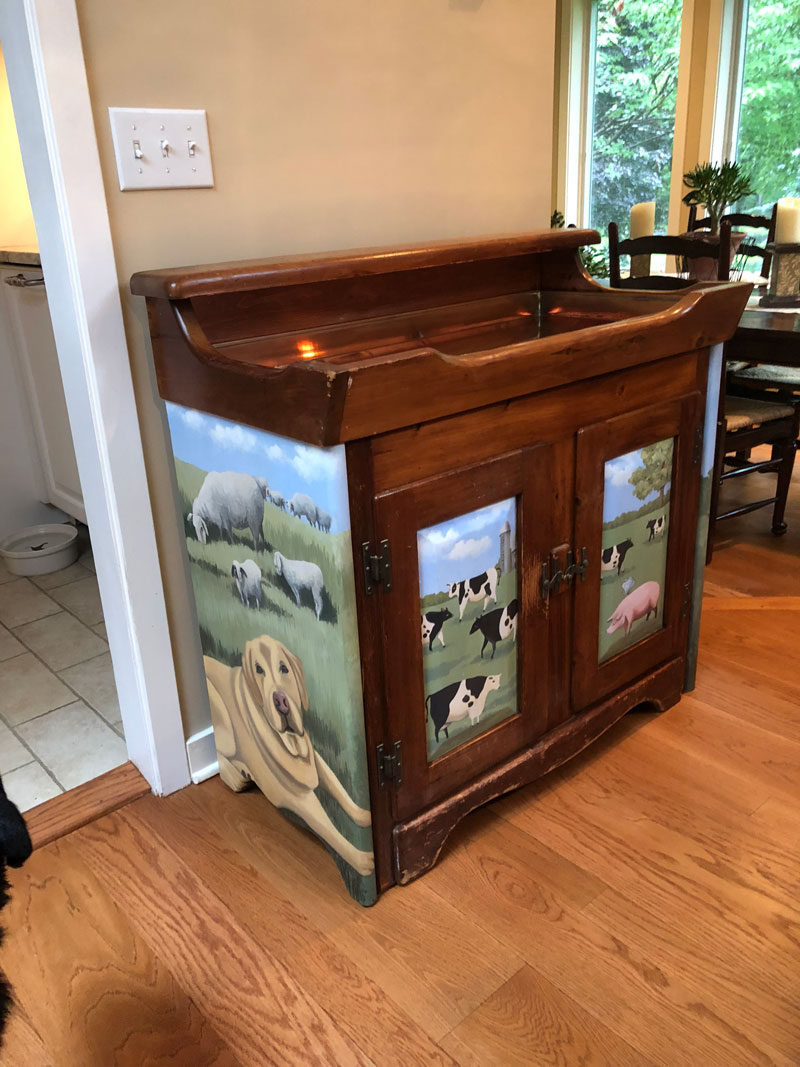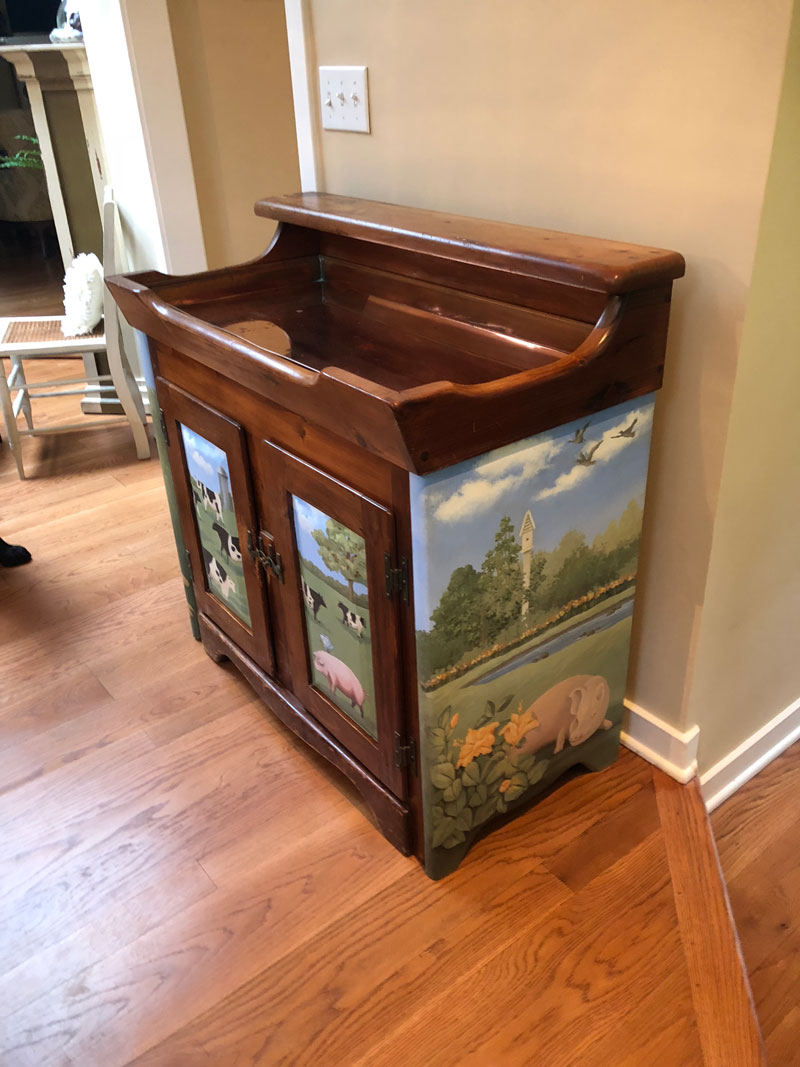 My work at the newly renovated and expanded Bella's café in New Haven is finally done. You can check out the café at www.bellascafect or follow Bella's Café on facebook to read and see pictures of her award winning upscale comfort food. The plaster work in the new section includes one of my favorites, luscious layers of merlot and scarlet buried beneath golden brown. Here is a closeup to see the colors.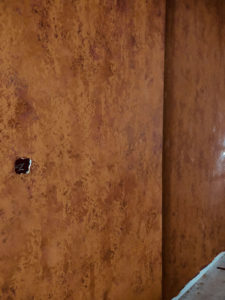 Some of you, my loyal readers, have followed the progression of this plaster on Instagram (You can find me at sharon_leichsenring).  And here's a corner room picture.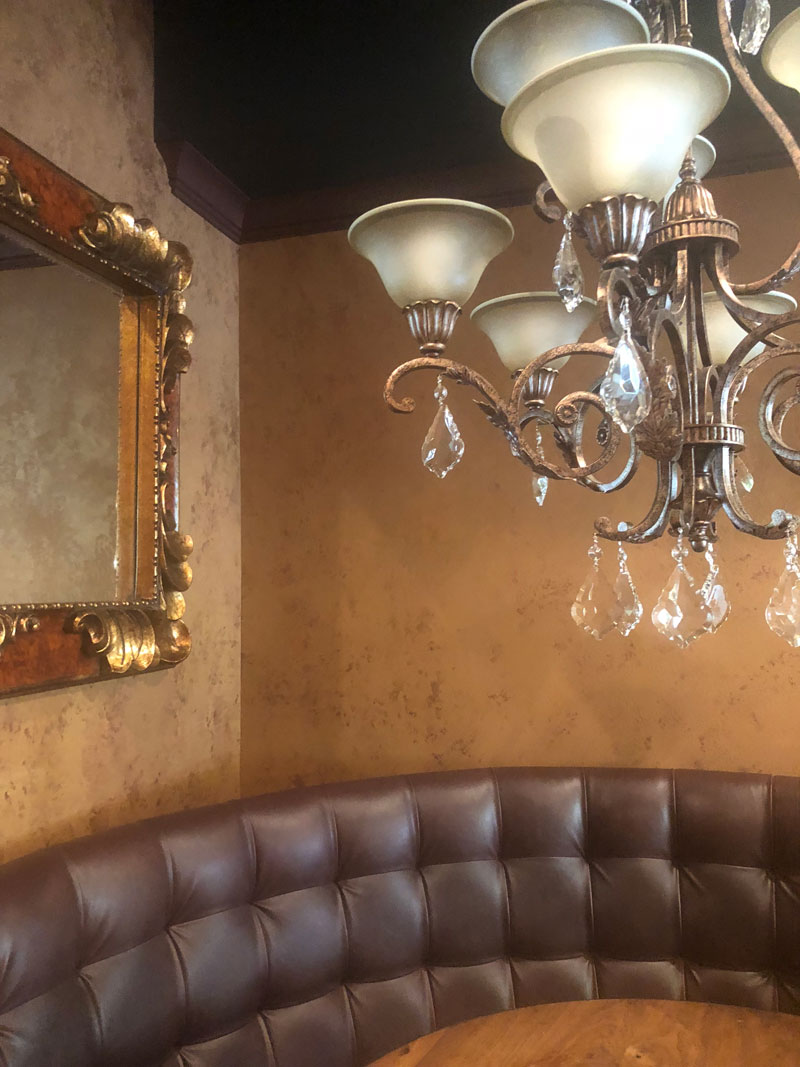 Take a peak at the new rooster mascot canvas in place.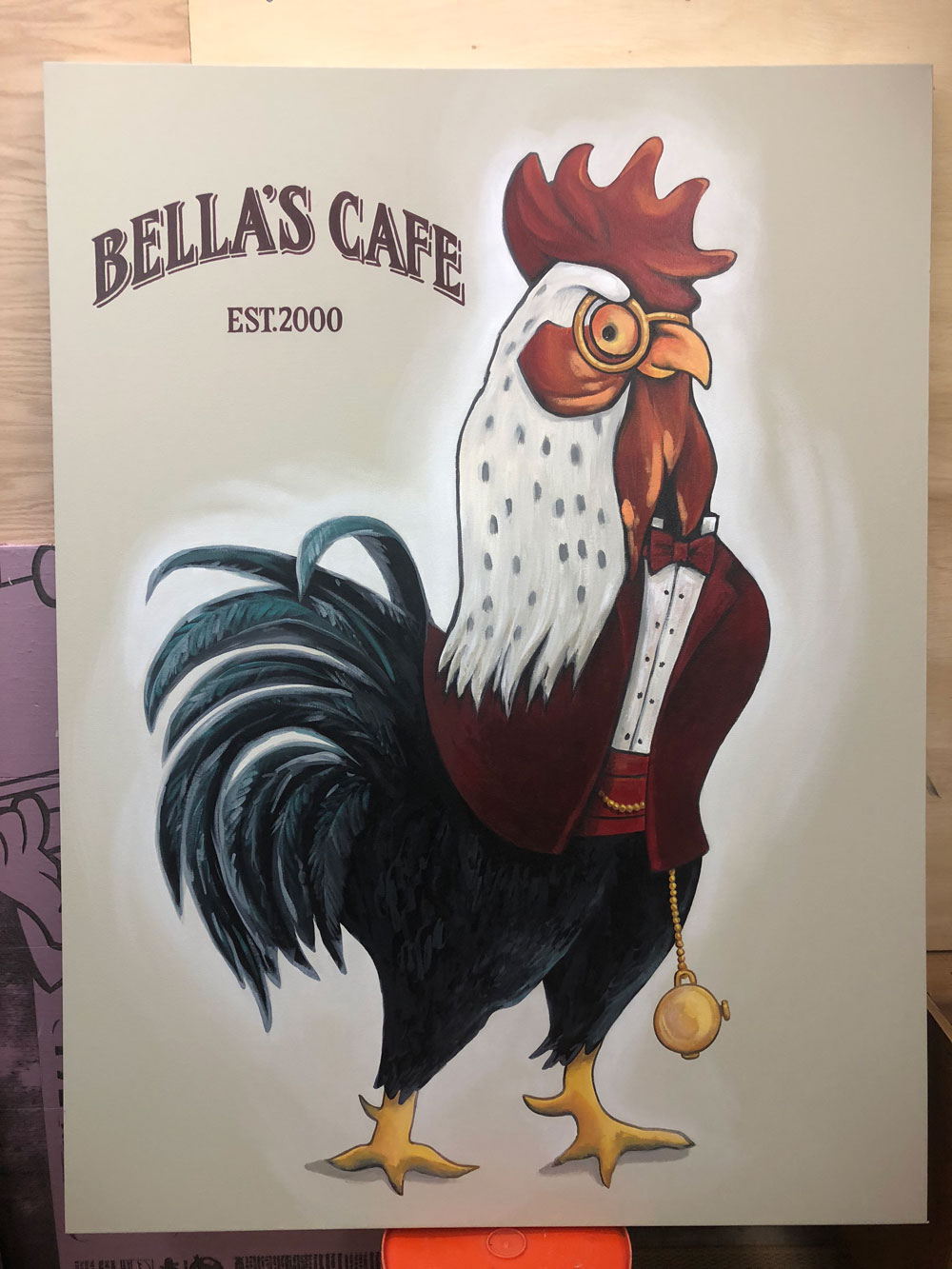 Ok, check, check, check. Promises kept for pictures I promised. I've said it before, and I mean it every time. Thank you, each and every one of you, for giving me the opportunity to use my talents to create paint (and plaster) magic.
Til next month…Awesome things are coming, I promise!