If I could wish for a perfect mural client, it would be someone who gets me. Seriously, gets me. The talent part sure, but also that slightly crazed part of my spirit that says, "Oh no worries. That's not too crazy. I can figure it out. I CAN make it happen."

That person would also have to be good at communicating what she is looking for in a mural, clear in her style and tastes, and trusts me.
When this is present, magic happens. Like this ceiling project.
I've done several projects for Mrs. H, arguably one of my favorite people to paint for. The ceiling in her foyer and the hallway leading from it was sadly lacking, painted in ceiling white, when you could see the gorgeous collection of artwork, hung gallery style on the walls. Lively, bright and full of color, she was looking for a ceiling design to compliment the color on the walls and we would use her passion for Native American art and spirituality as the impetus for the design.
Specifically, I needed to include the sun and the moon, running water, canoes, tipis, deer, and several birds that had a personal connection to her. Knowing I'd be navigating against vents, lighting fixtures and alarm components, she thought floating feathers might do the trick. She was so right, and I was off running.
The hallway is about 23' in length starting from the entrance to the foyer. The foyer is about 6' wide and narrows to 42" wide in the hallway.  Here's my layout.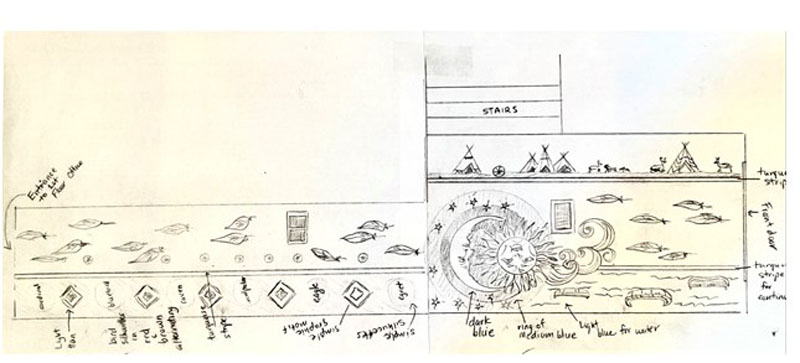 Here's my progress. Got up the centerpiece of the layout first.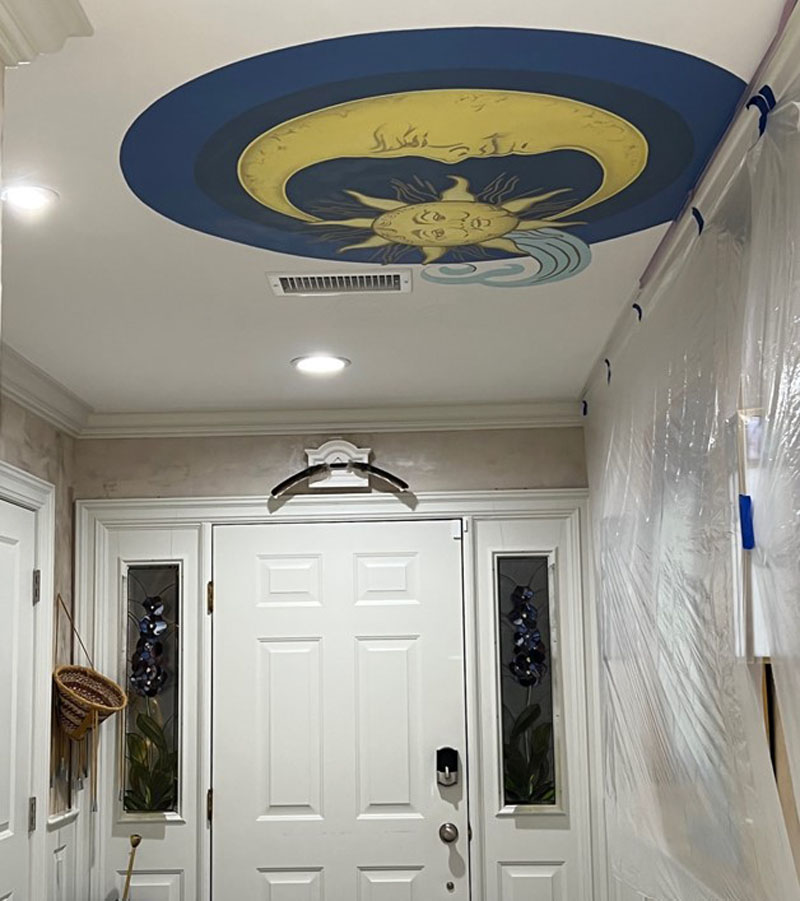 Adding more, the clouds appear.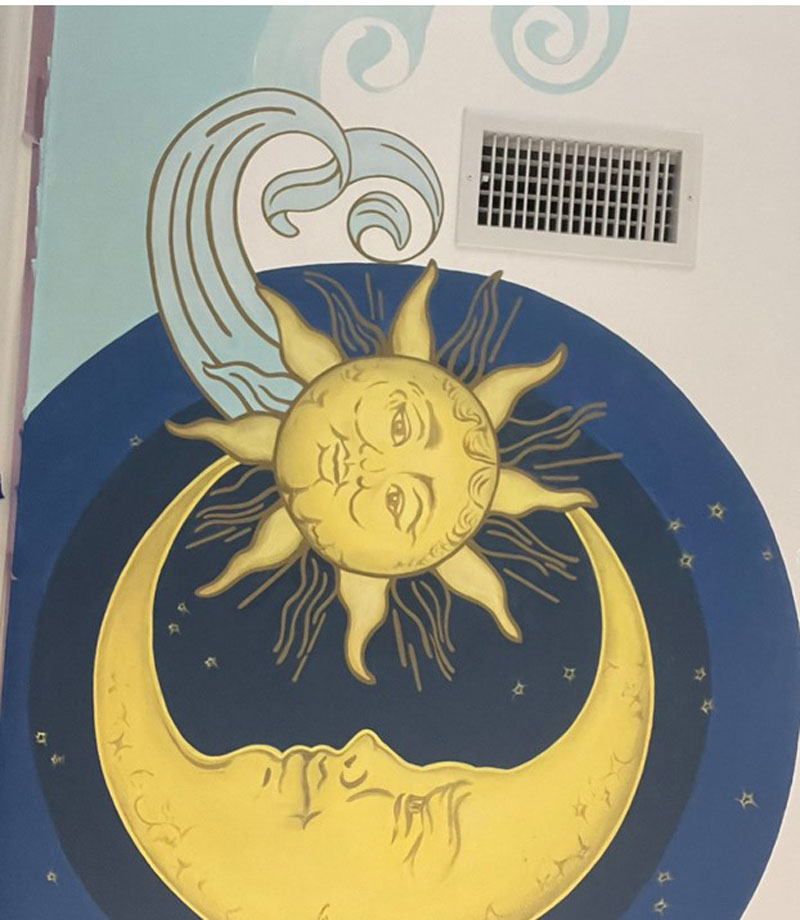 Check out what a little well placed colors for mid tone and highlight does to the outlines.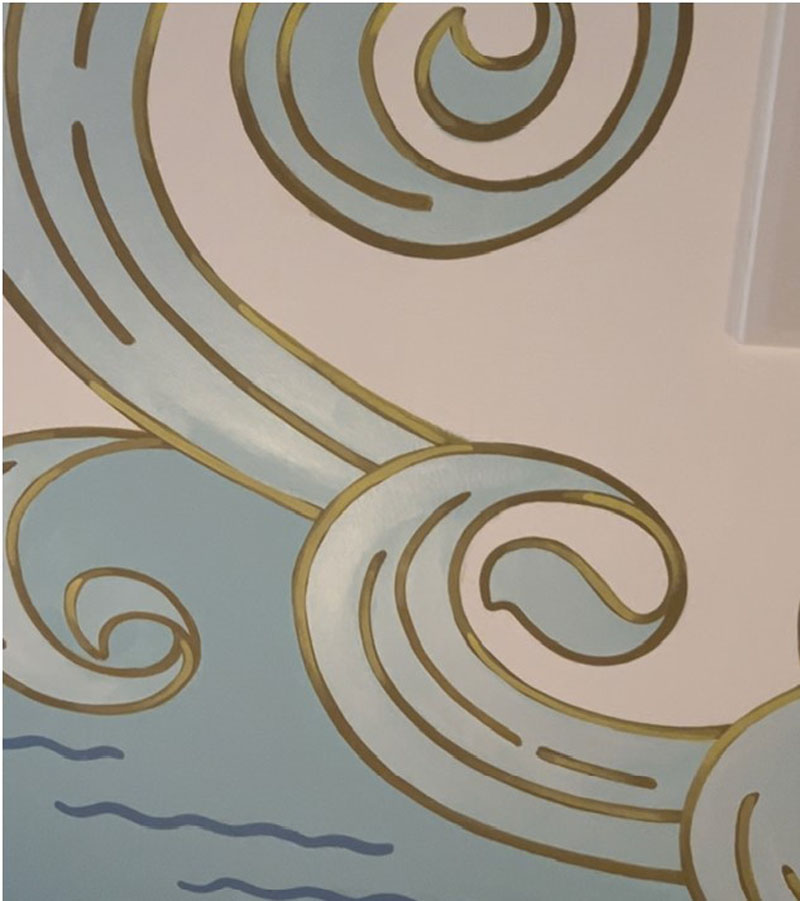 Another shot to show the celestial element completed.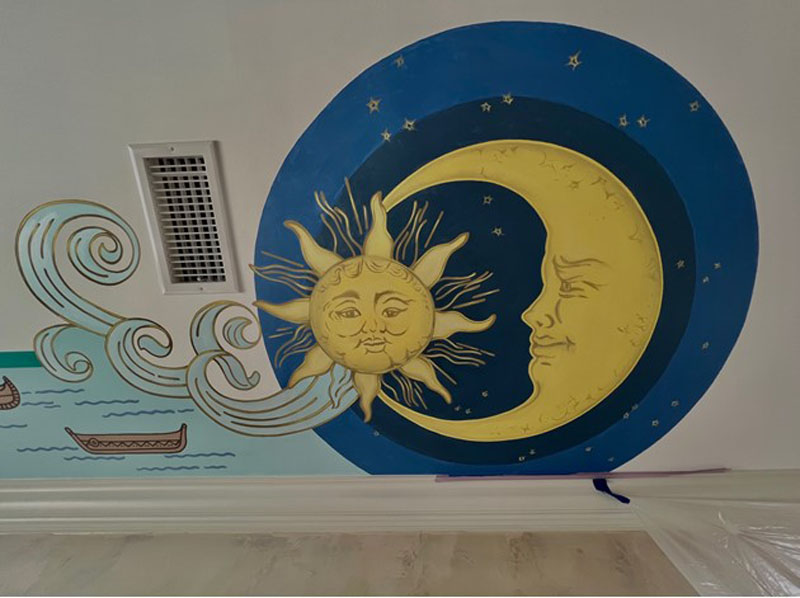 I had so much fun with the feathers. There are 19, and no two are alike in shape and color. My favorite, the peacock feather of course.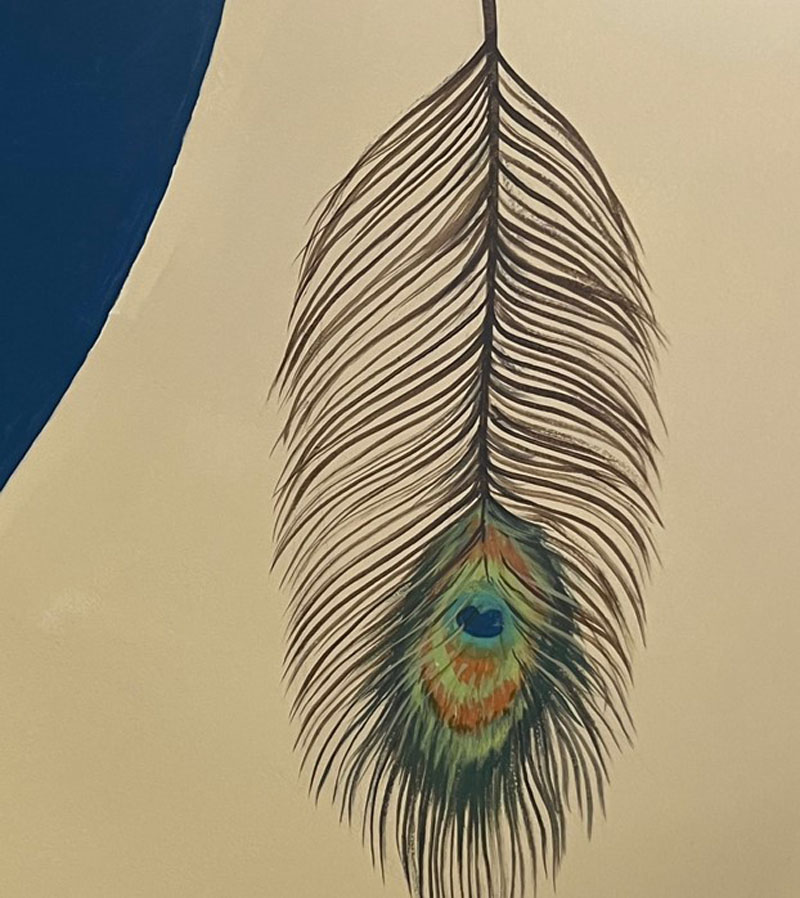 And without further ado, the finished ceiling. I've got to do it in two pictures.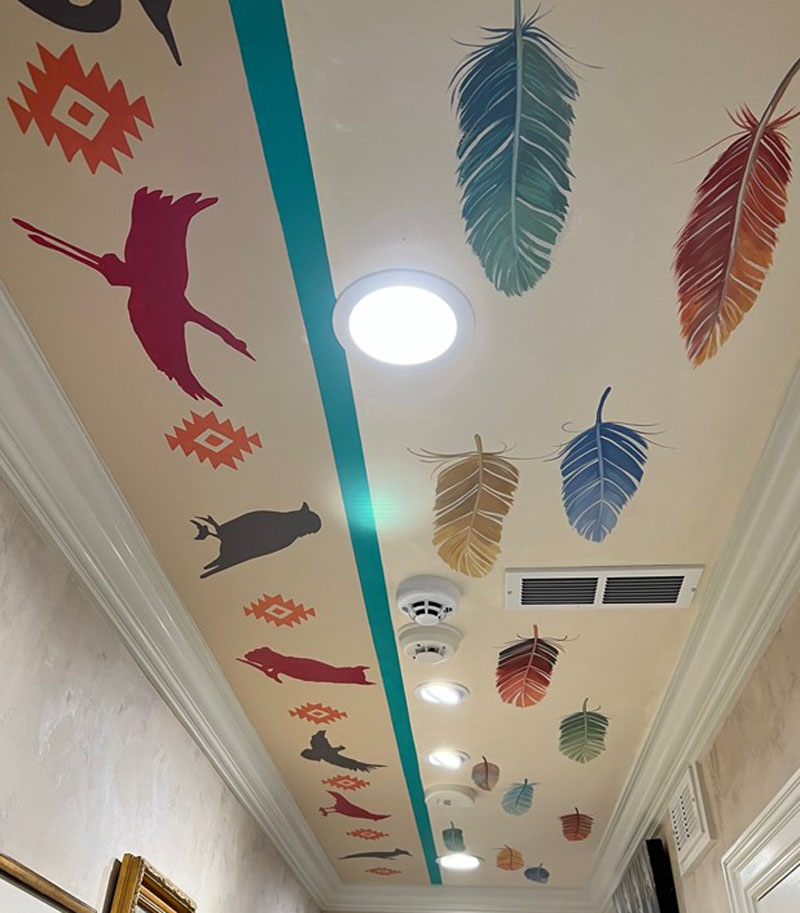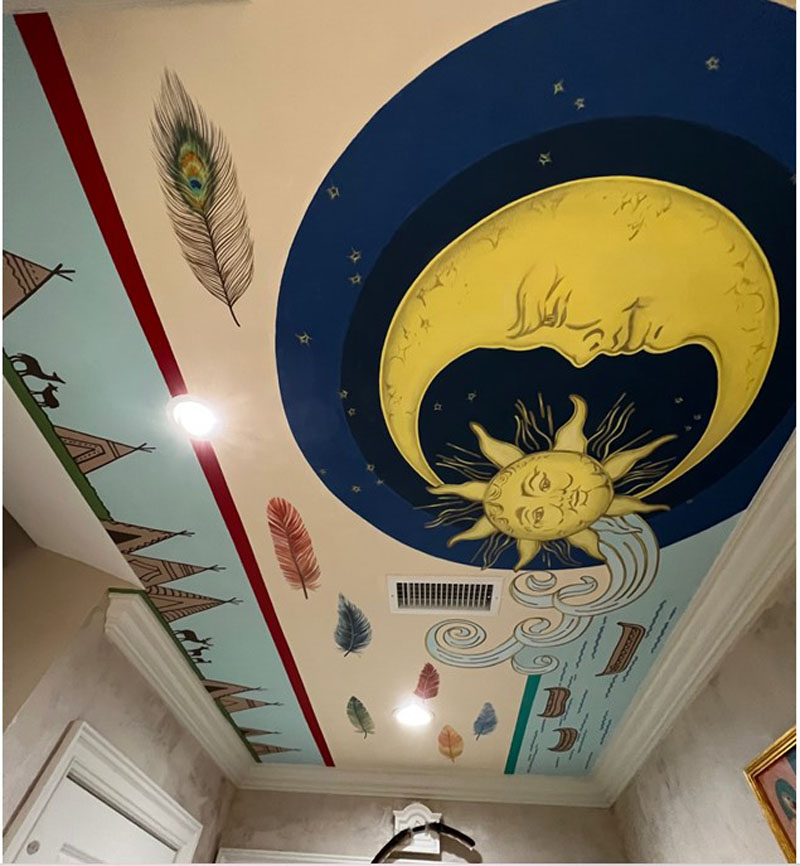 If you are ever not sure of just how much I love what I do, check out the picture below. That is my painting position for hours on end. How do I do it? I'm not sure, but the cramps in my neck, back and feet are only in issue when I stop painting. When I am in the zone…well, decades fall off me and I am young again and at one with my brush.