When the designer says this client is not afraid of color, I must admit, my heart beats a little faster. A lot faster. And from the very start, we were looking at color. Great, saturated choices. There would be a focal wall, very contemporary and the ceiling which benefitted from an opportunity of just thinking outside the box.
Dyane ( Dyane Prezioso Interiors of Huntington, CT) had chosen the anchor color of Aegean Teal. It's Benjamin Moore's color of the year. Incidentally, I loved it so much, I recently repainted my own family room with it. And the simple method that makes it work? The walls and all the trim are the same color, with just a sheen difference; matte for the walls and satin for the trim. The effect is a warm, sexy cocoon of color.  Perfect for this master bedroom. Here's the sample we used as a starting point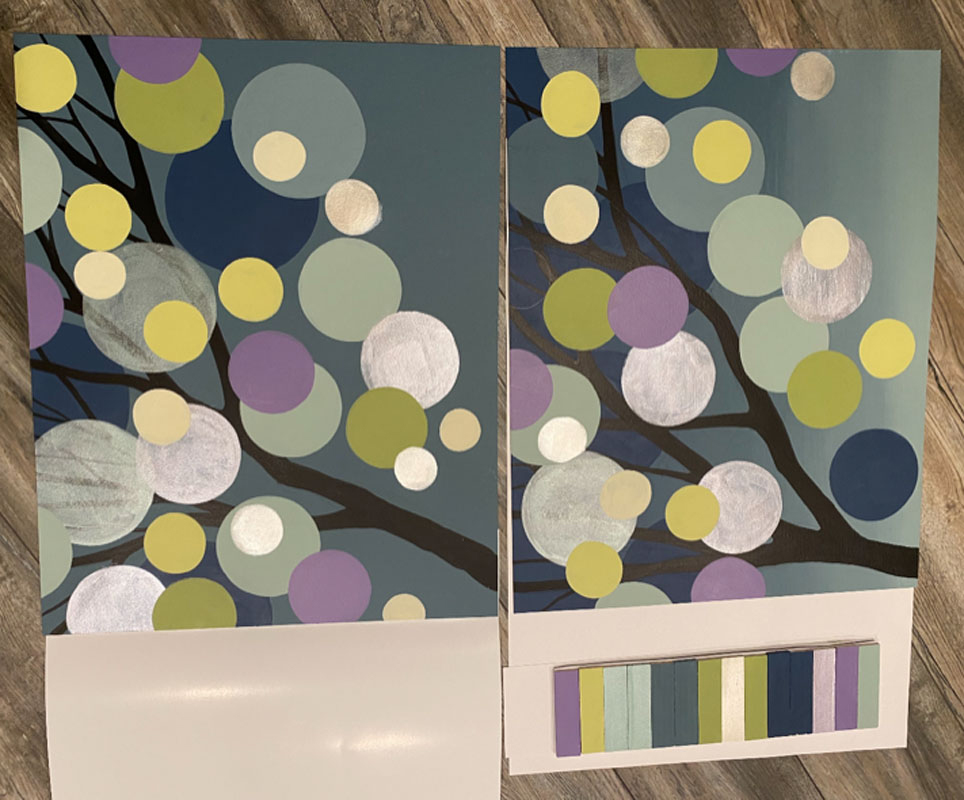 And the fun begins. I was looking at all the stirring sticks I had used to make the colors for my sample. Some were matte, some metallic for vibrancy. They were laying on my worktable drying and I had an inspiration. I cut off pieces and lined them up. Shot a picture to Dyane and she saw it just as I did. It would make for a great ceiling focal point. Slats painted with all the colors of the mural. The ceiling surround is painted one color lighter than the Aegean Teal. It helped tremendously with the harmony. No white ceilings here. Now check out the finished ceiling.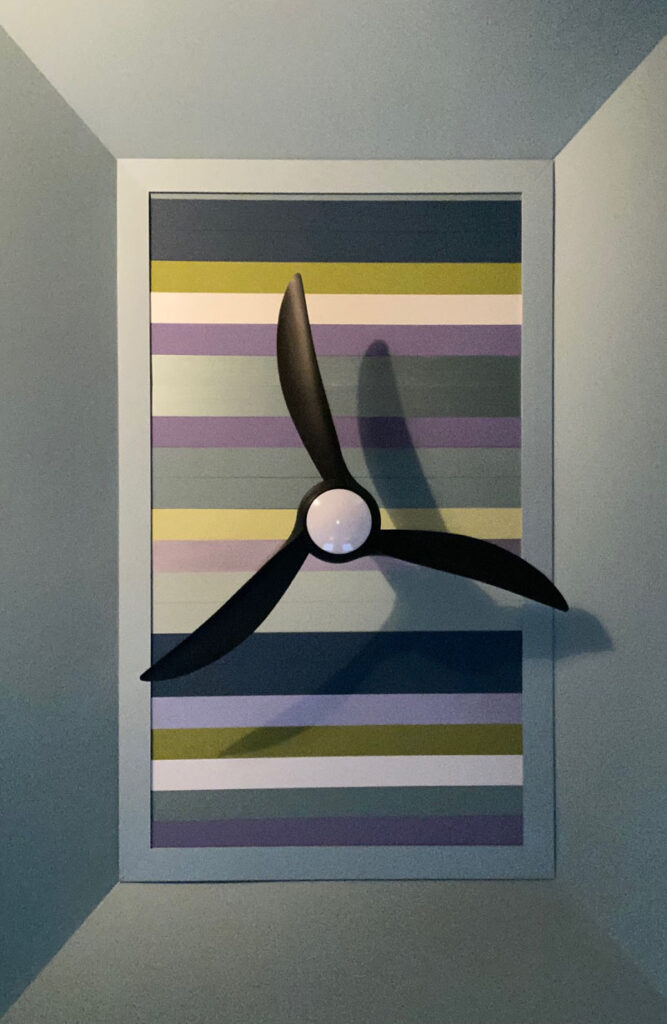 So, here it is finished. This is a space with personality.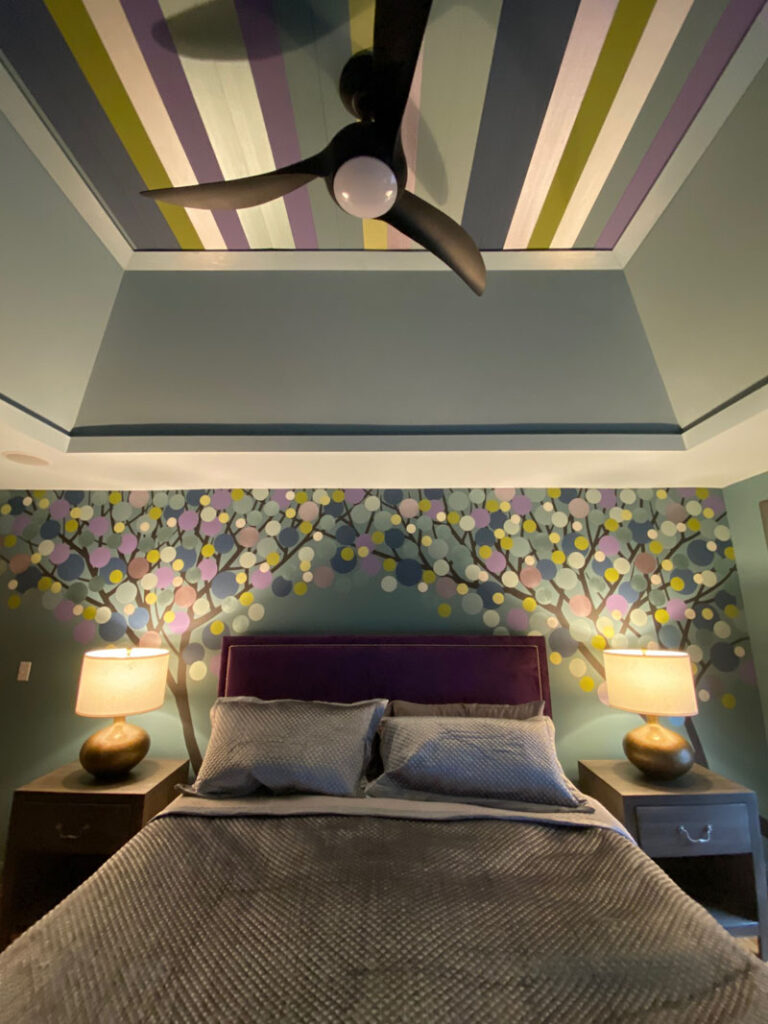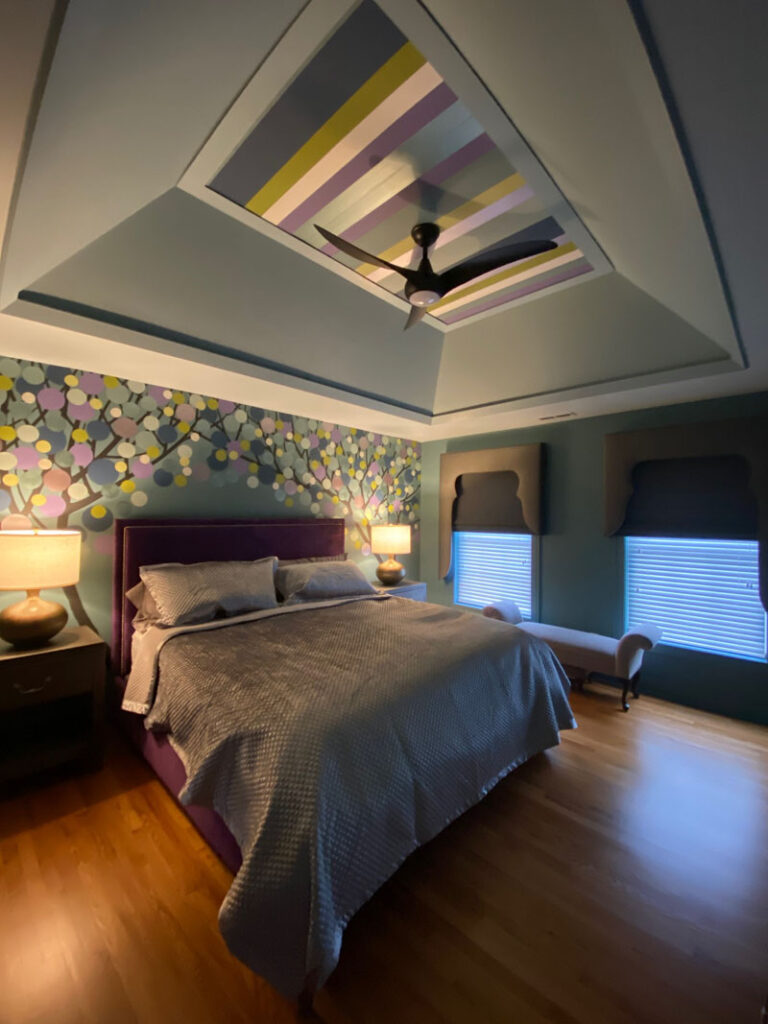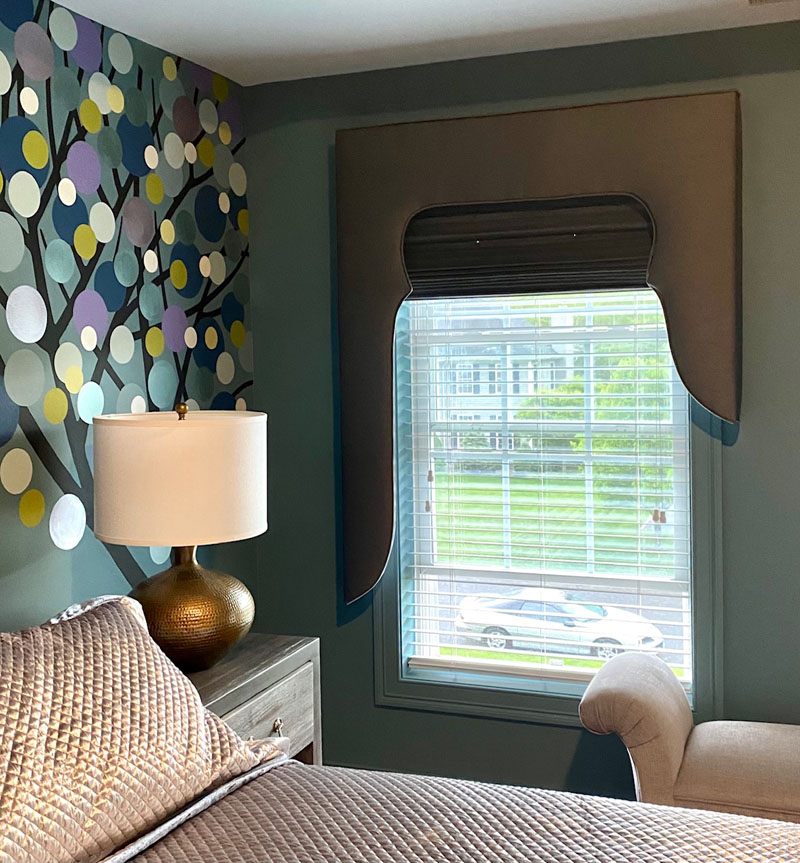 The last little detail was a jewelry box that was functionally perfect but not working in this space any longer.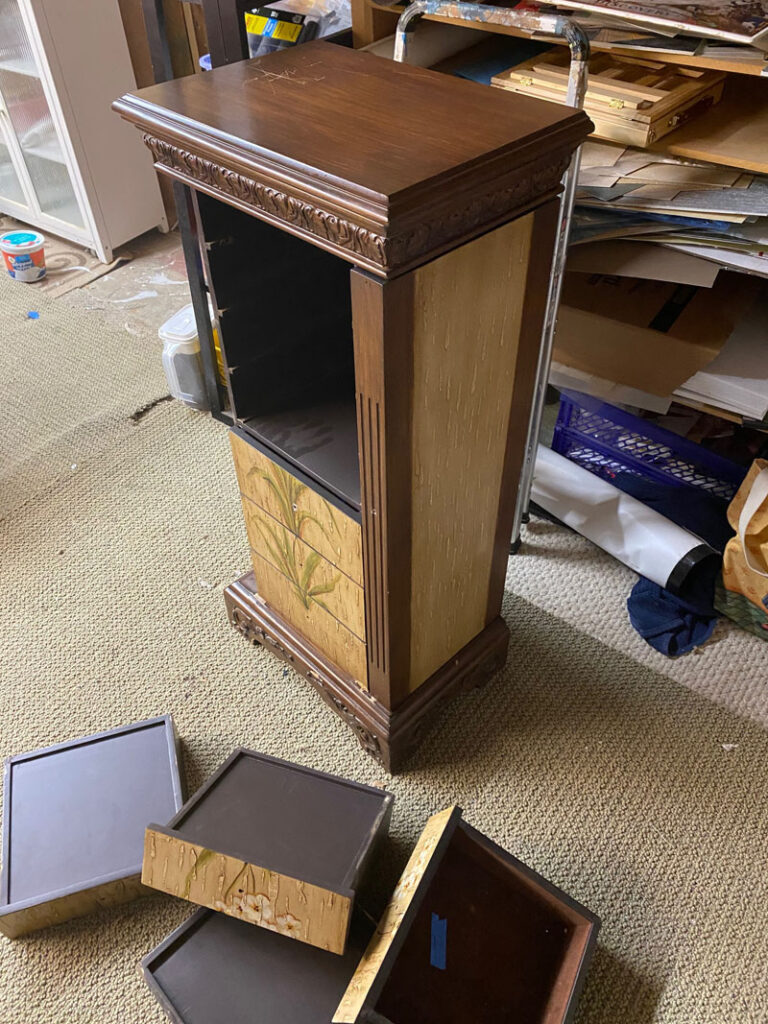 There was some very dated texture on it that I couldn't completely sand off, so I applied a stried plaster finish, which was then glazed. It helped it marry to the new contemporary furniture in the room. I applied the same texture to the drawer fronts and you'll see I took my cue from the ceiling.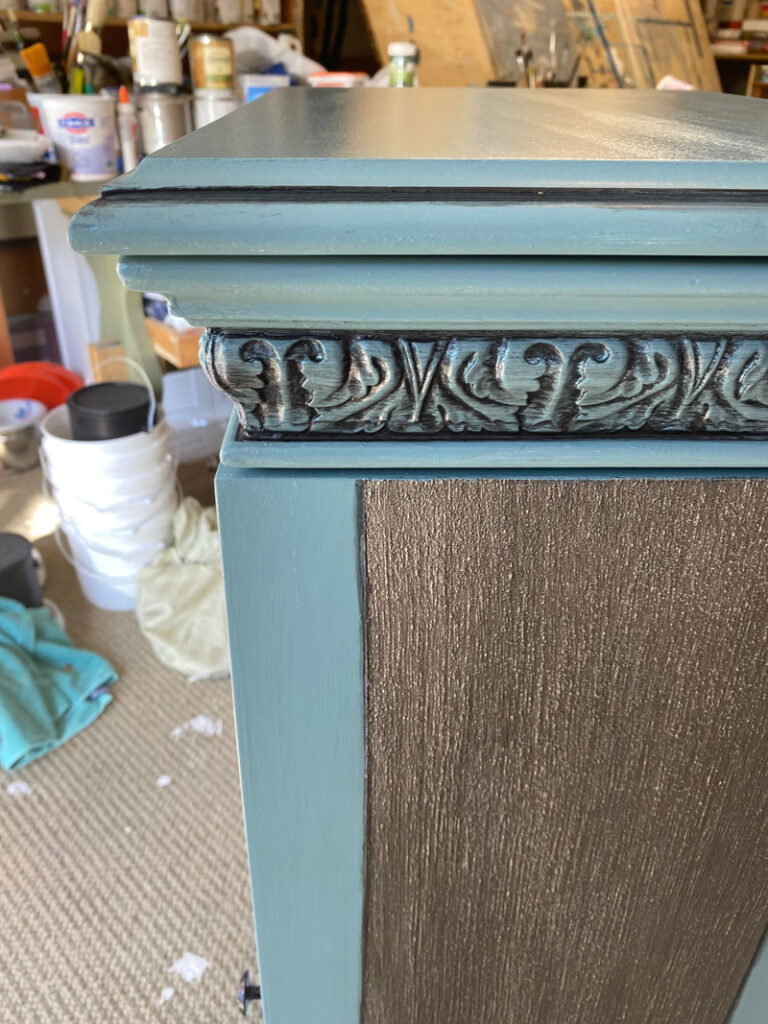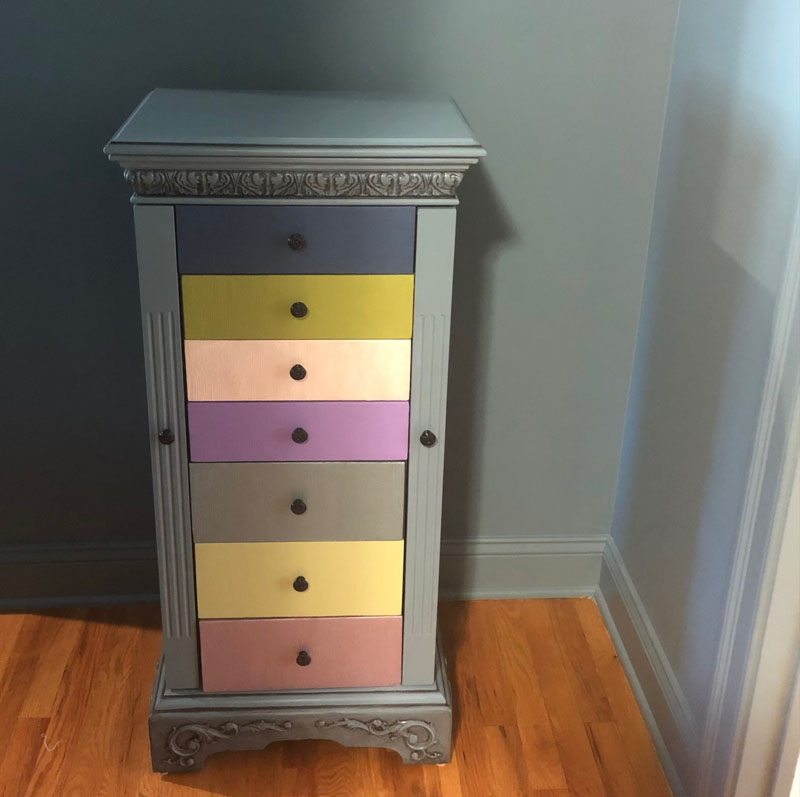 It may not be the choice for everyone, but it is perfect for my clients. I happen to love it when I get the opportunity to work in my favorite colors. I know it shows.