Ok, I'm going to admit this. The term "abstract art" makes me shudder, at least inwardly. The Wiki definition brings little comfort. "Abstract art uses visual language of shape, form, color and line to create a composition which may exist with a degree of independence from a visual reference." The farther away I get from my visual reference, the lower my comfort level.
Protest was simply not an option when Designer Dyane Prezioso approached me for just that, an abstract canvas for a client's indoor pool room. And let's just chop it into three pieces (like that would make this any easier) so it would present as overall 6' by 9 ½' when hung. A triptych of three 36"x72"panels.
So, she was looking for water, the color, the movement, think of it as marble made of water…
Wait, that clicked. We talked about color-that was the easiest part of this- keeping the hues clean and not grayed. To say I sketched it loosely is an understatement. The fractured shapes of marble resonated as I started painting in a manner most foreign to me, big chunks of color. Working in my studio took the pressure off. Here's the first two sections in a very raw stage.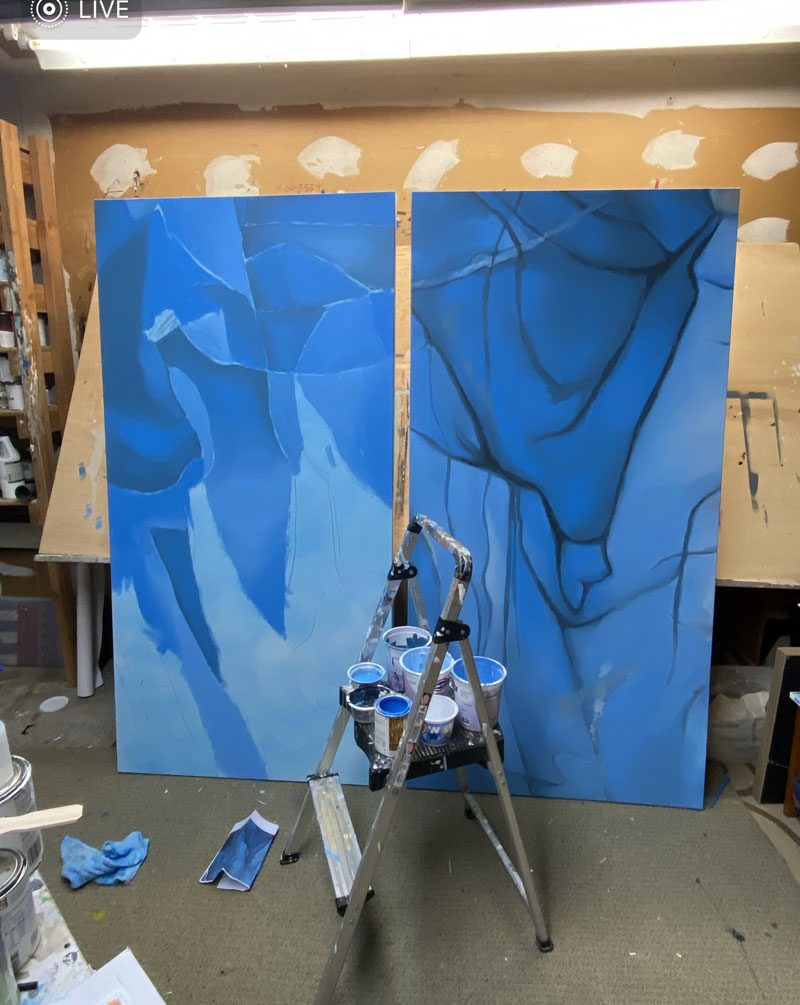 I could feel the movement of values from medium through dark to light. Here's the right side panel finished with the middle based-coated and waiting.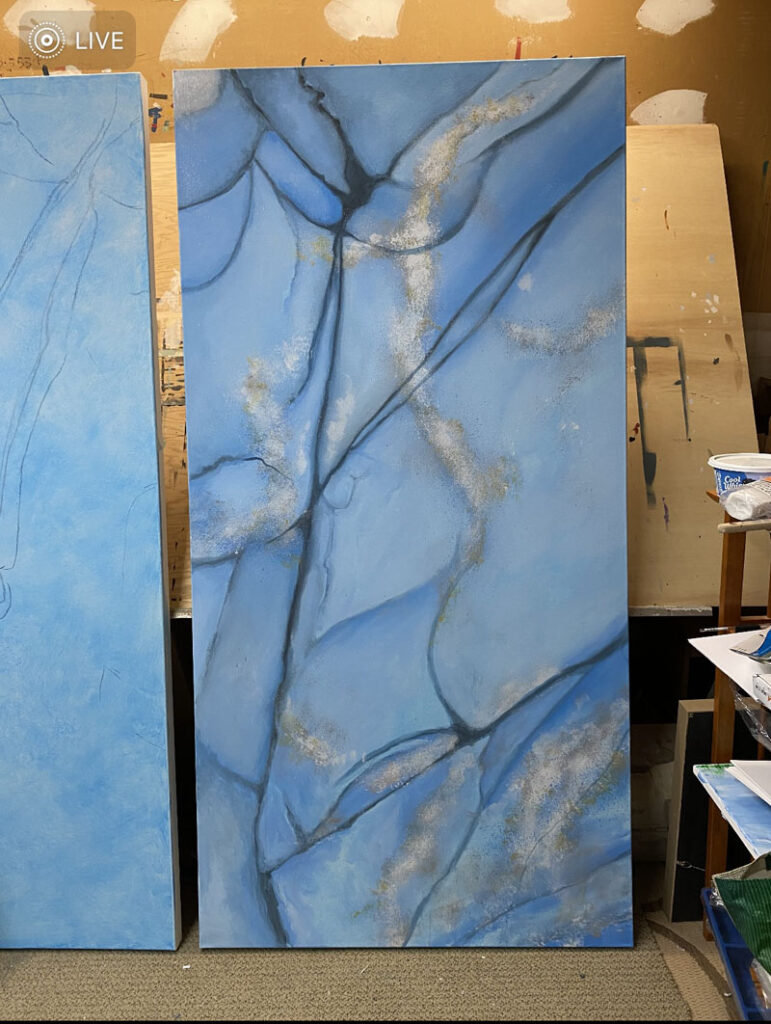 The foamy white strokes were speckled with silver and gold , and why not!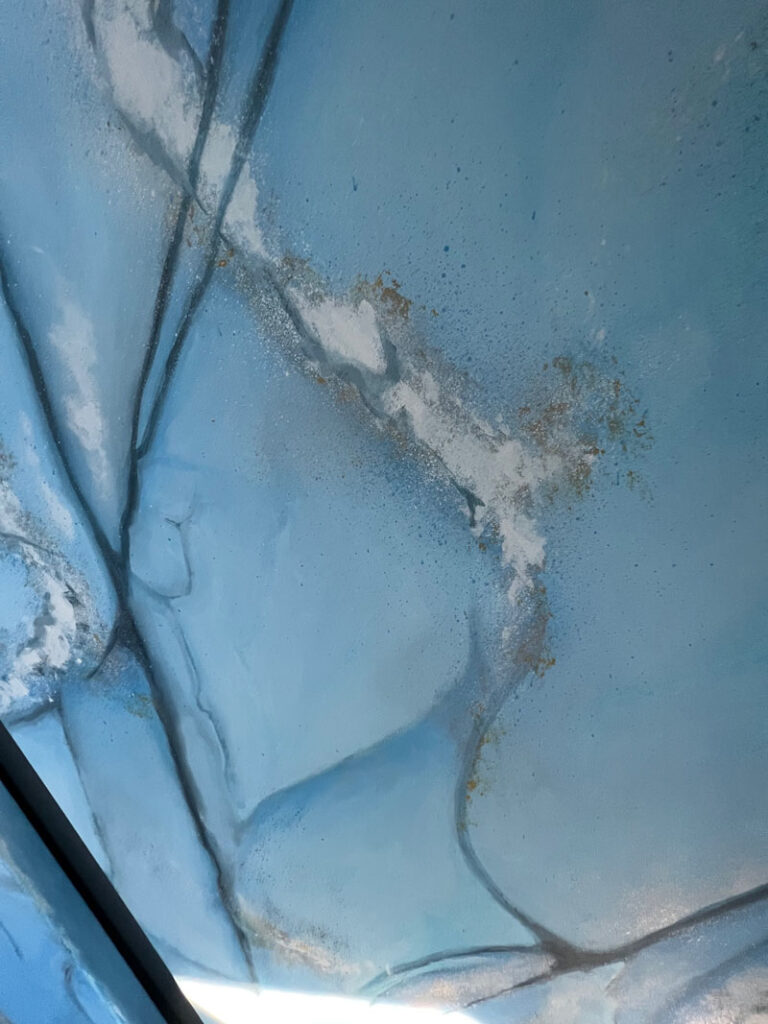 No overdoing or second guessing allowed in the real world, or abstract. They are done, and I'm looking at them in my home. I'm more than a little surprised. I'm liking this.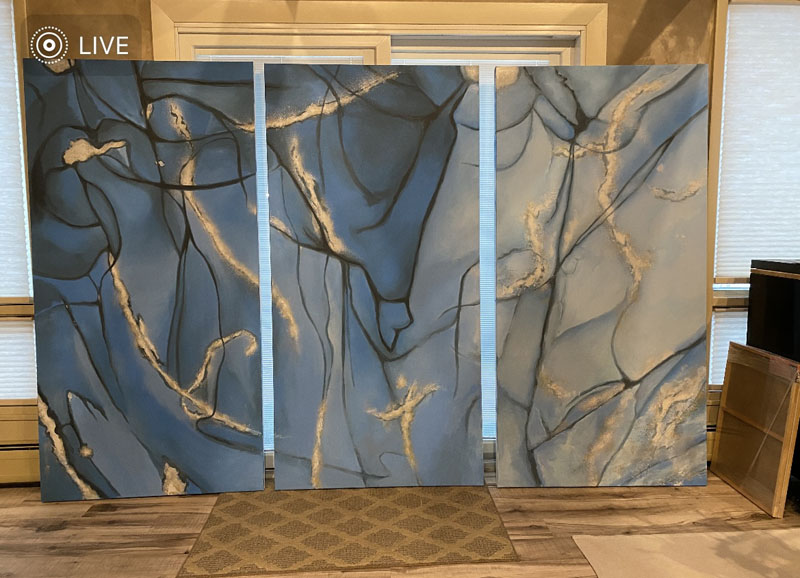 They are delivered to the site. Here they sit in anticipation. Dyane has chosen a strong charcoal that will let my blues sing (oh ridiculous, that pun).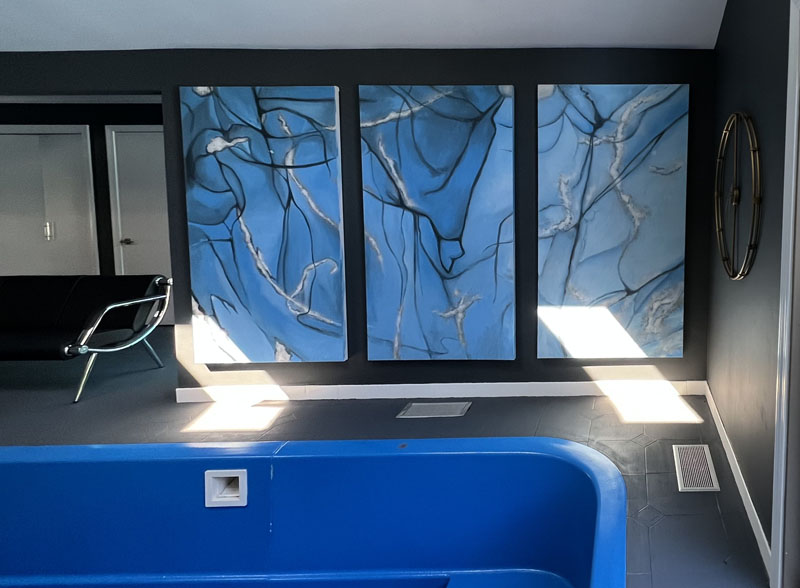 And without further ado, let's fill that pool with water and enjoy!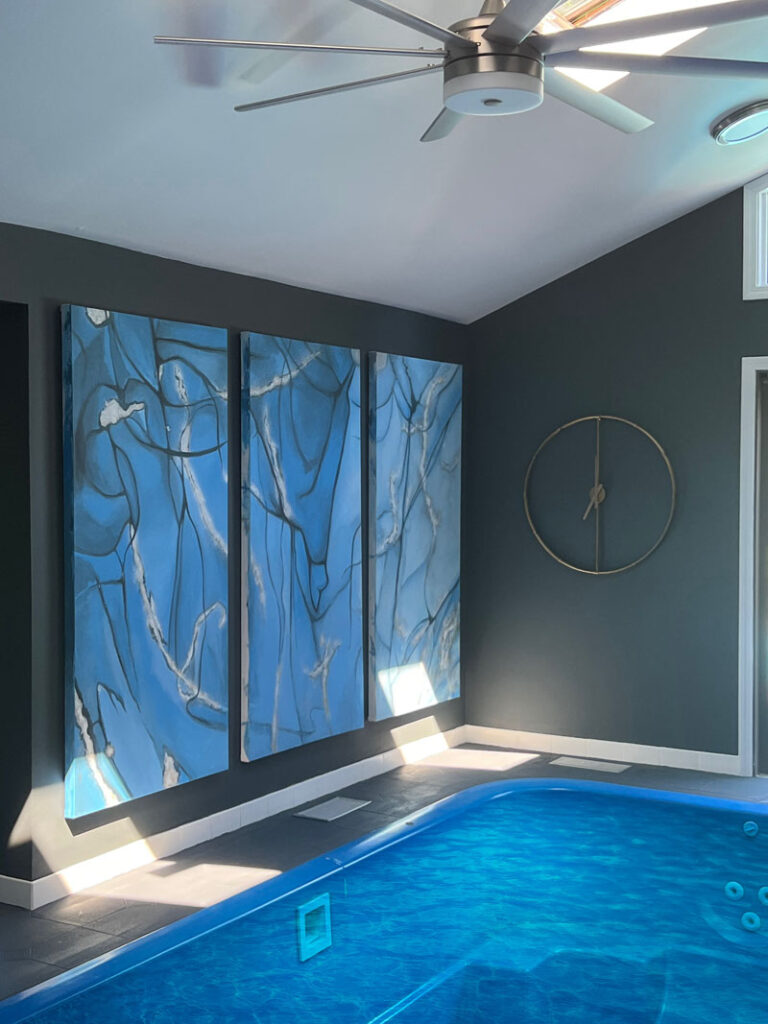 I'd be remiss not to share some other water paintings. Some have appeared as canvas art like this.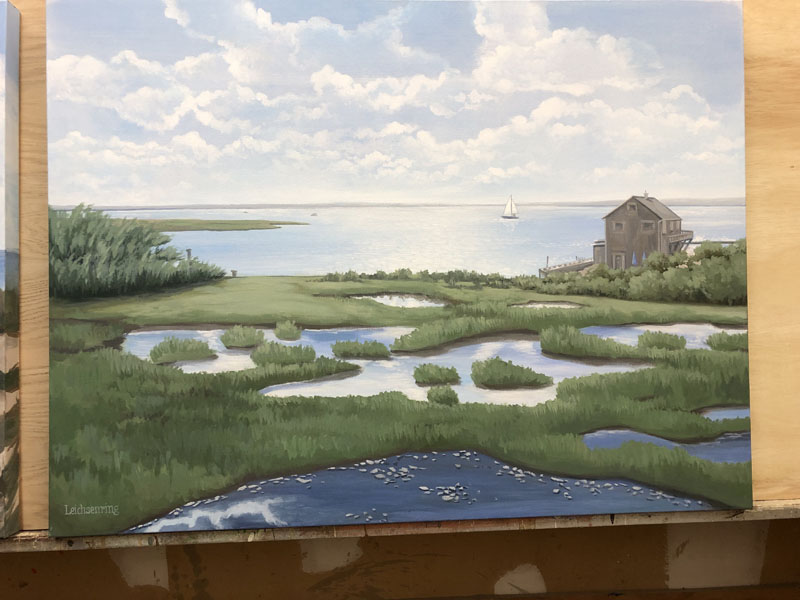 Much more a traditional approach, or this section of a bathroom mural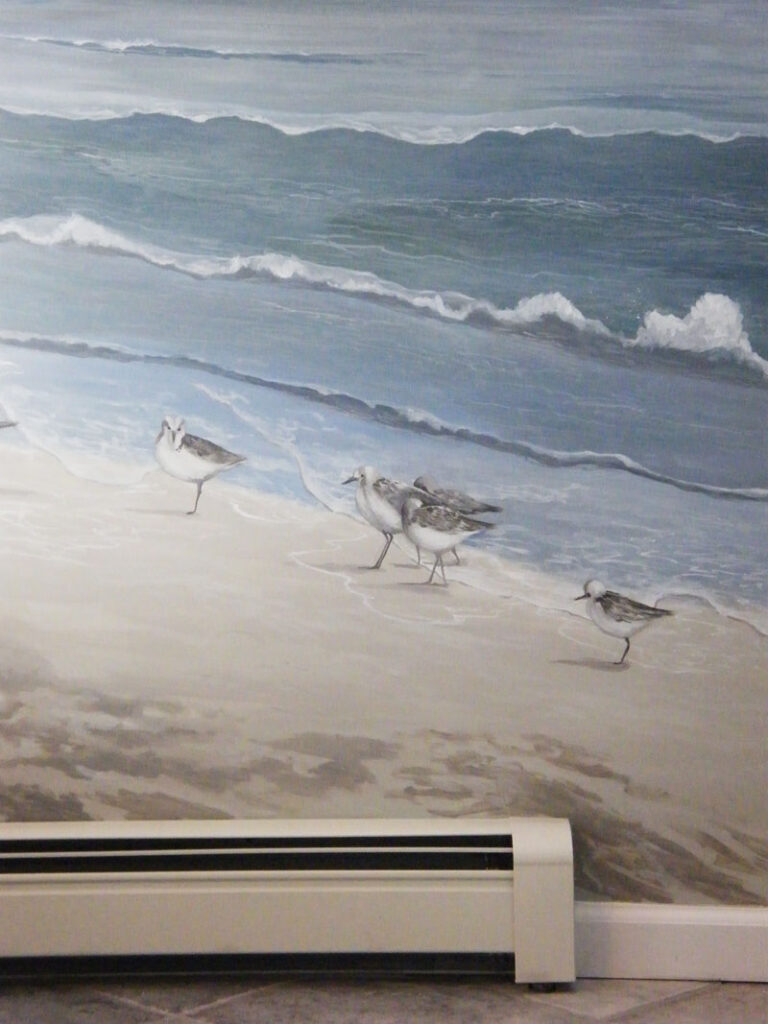 There have been occasions where I've painted the water more graphically to show movement or reflections.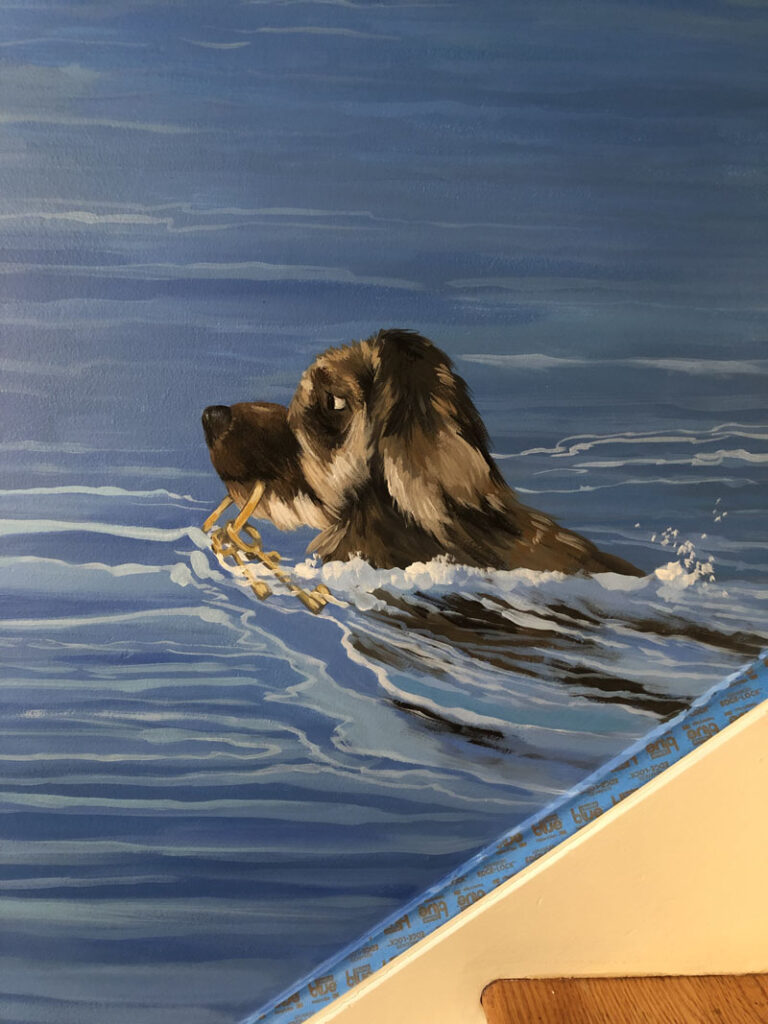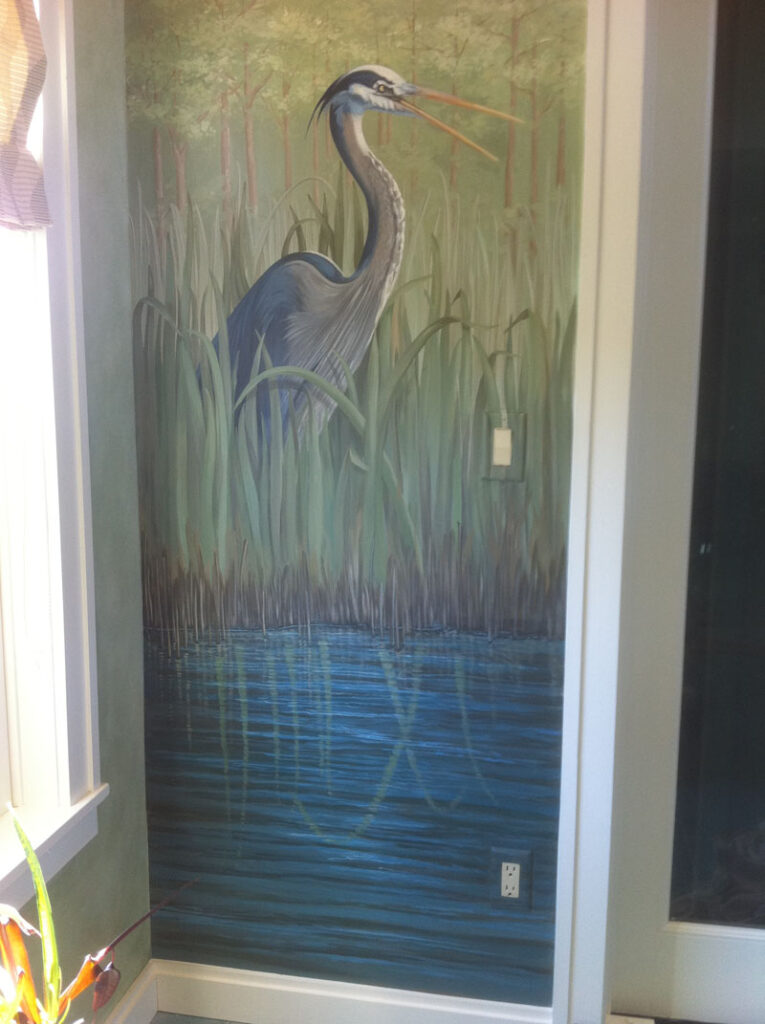 Or others, like these two sections of my favorite dining room mural, where the elegance comes from the restrained palette.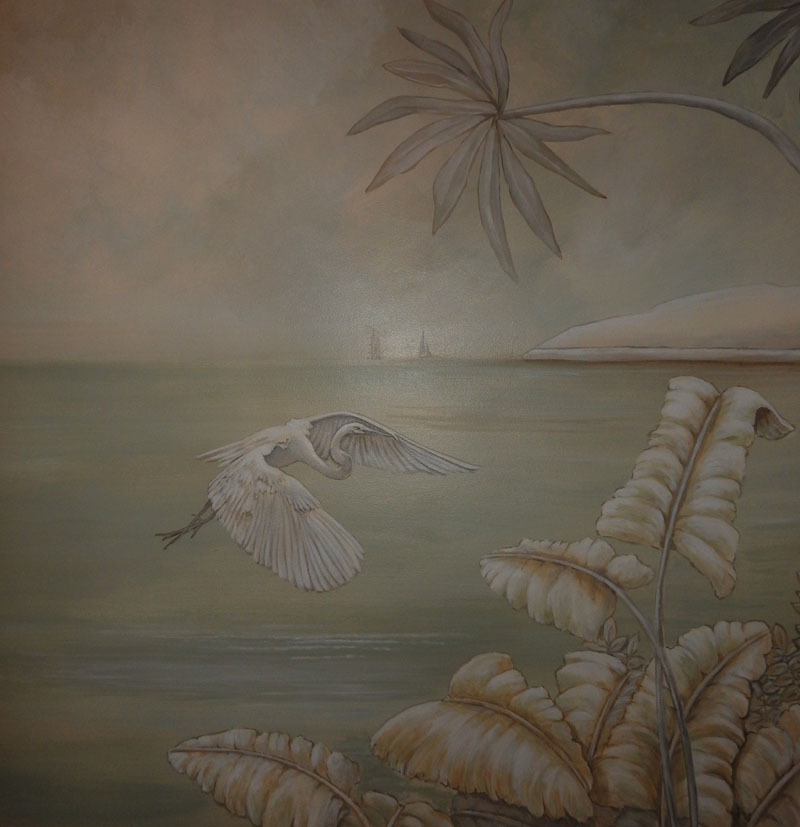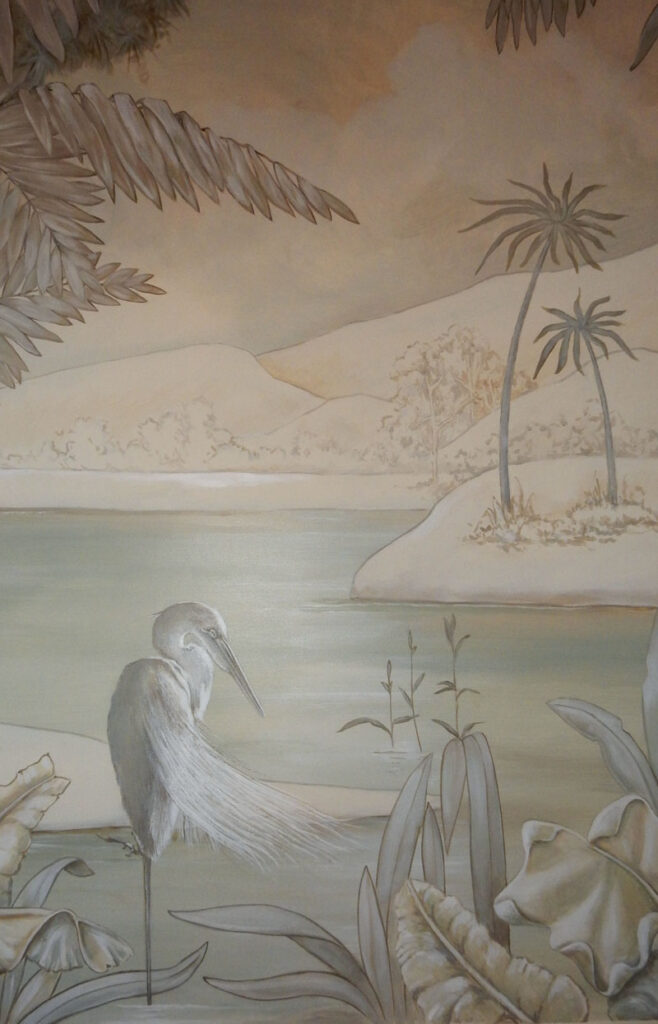 If water speaks to you, and you want to see it in your own home, we should speak together.