December seemed to absolutely fly by and I am hard pressed to pick just one single project to showcase. So without further ado…
I finished the hallway for the mural a Tree Grows in Tarrytown, featured in December's newsletter. (By the way, the remarkable Pat Marlin of Business Technology Solutions who created my spanking new website, has made it easy if you just want to revisit an older newsletter. They are listed in the tab "Projects" on my homepage at www.LeichsenringStudios.com).
Continuing the theme of the staircase part of the mural, using elements of the home's landscape, the hallway captures the gentle rolling hills in the property's perimeter.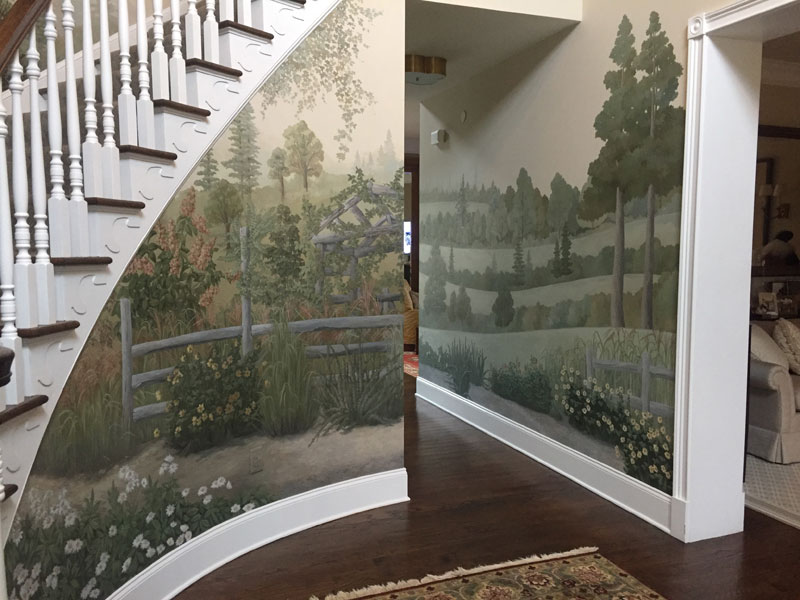 There is a stone cottage that was a caretaker's residence when the property adjoining was part of one of the former Rockefeller estates. Seems perfectly at home in the Sleepy Hollow attraction of this area. Take a look.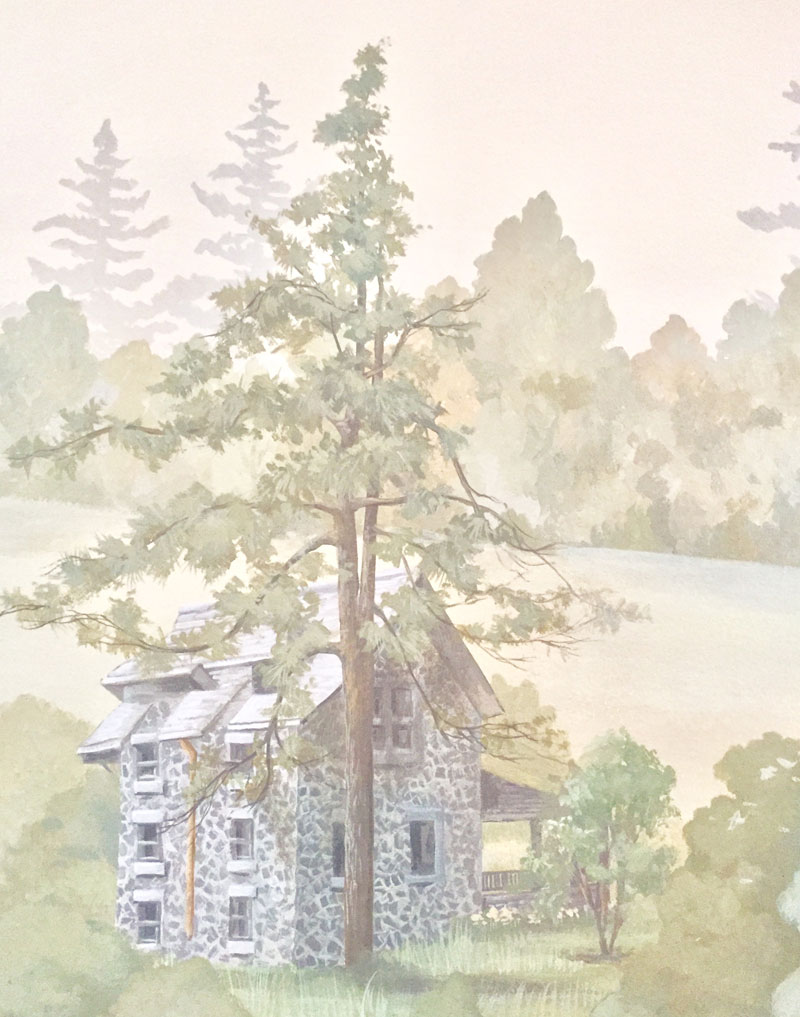 I wrapped up a lucky little boy's nursery. Elegant as always in design by Linda Brencher Interiors of Branford, CT, the sailing theme is educational as well as fun and colorful.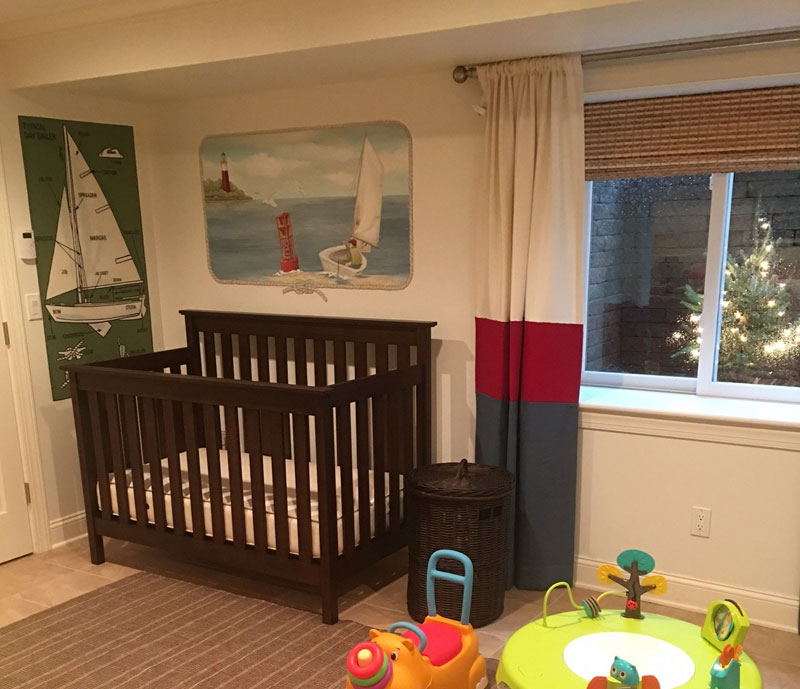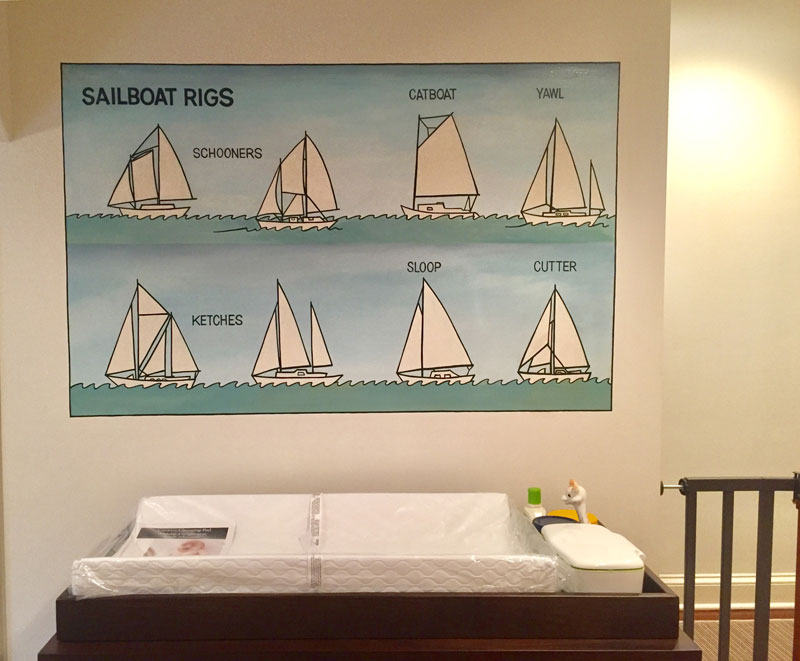 So for my darling granddaughters, the perfect wardrobe for dress-up ! As much fun as they will have playing with it, the joy was mine in transforming a plain bookcase.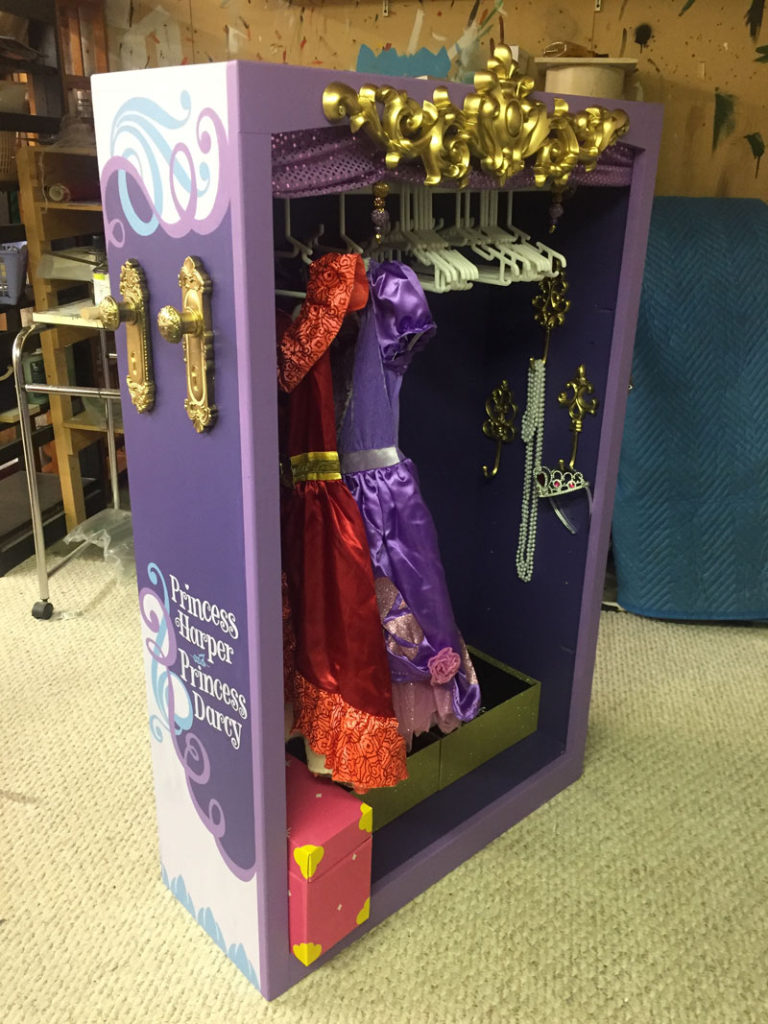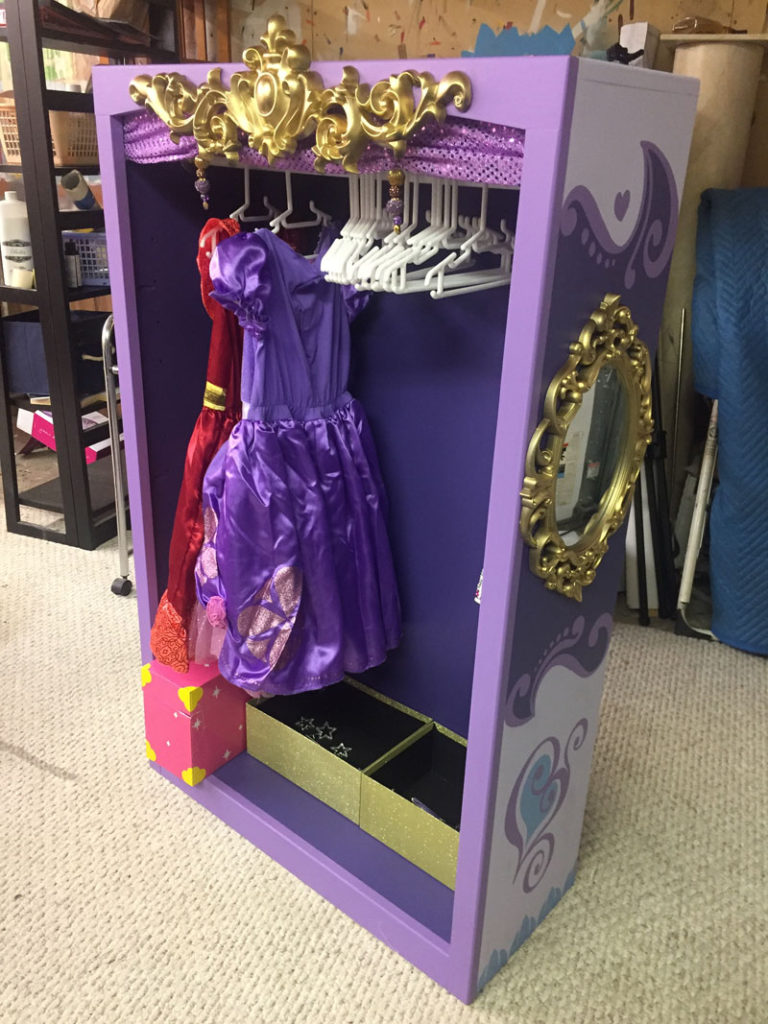 There were a few moments left in December to make sure deadlines were observed. I hope this aged painting on a brick wall makes you smile. You will find it in The Village Tavern on Main Street in Ridgefield, CT at the location of the former Dog and Pony. Six time world pizza champion and owner Bruno DiFabio promises a chef-driven restaurant bringing in the talents of Germano Minin, a 2014 winner on the Food reality series "Chopped" on which DiFabio appeared as a judge . I've seen part of the menu. If the Lady riding a board makes you smile, the food will make you sing. Opening in late January.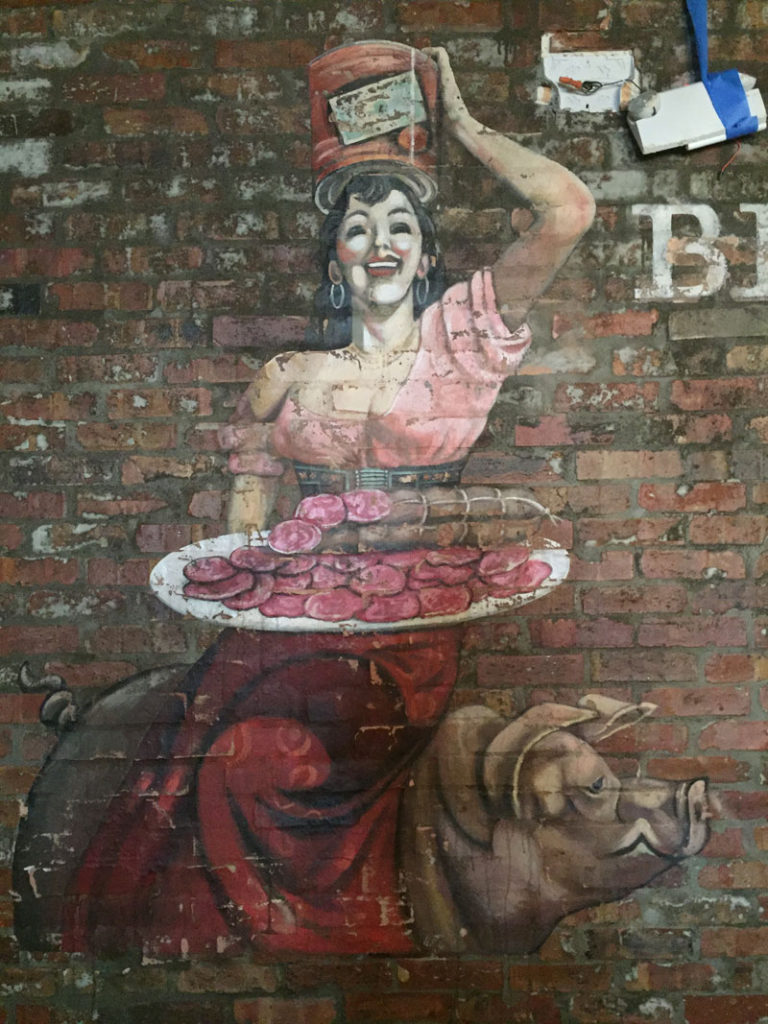 This last picture is of one of my absolutely favorite powder rooms. It was finished in late September, but I just received a photo this week with the installation complete from the home's designer, Bobbie Sue Smart . It is a pure joy working on a project with her. Her inspiration and direction gave this powder room the contemporary glamour we both wanted to capture. Check out her work at www.smartdesignct.com.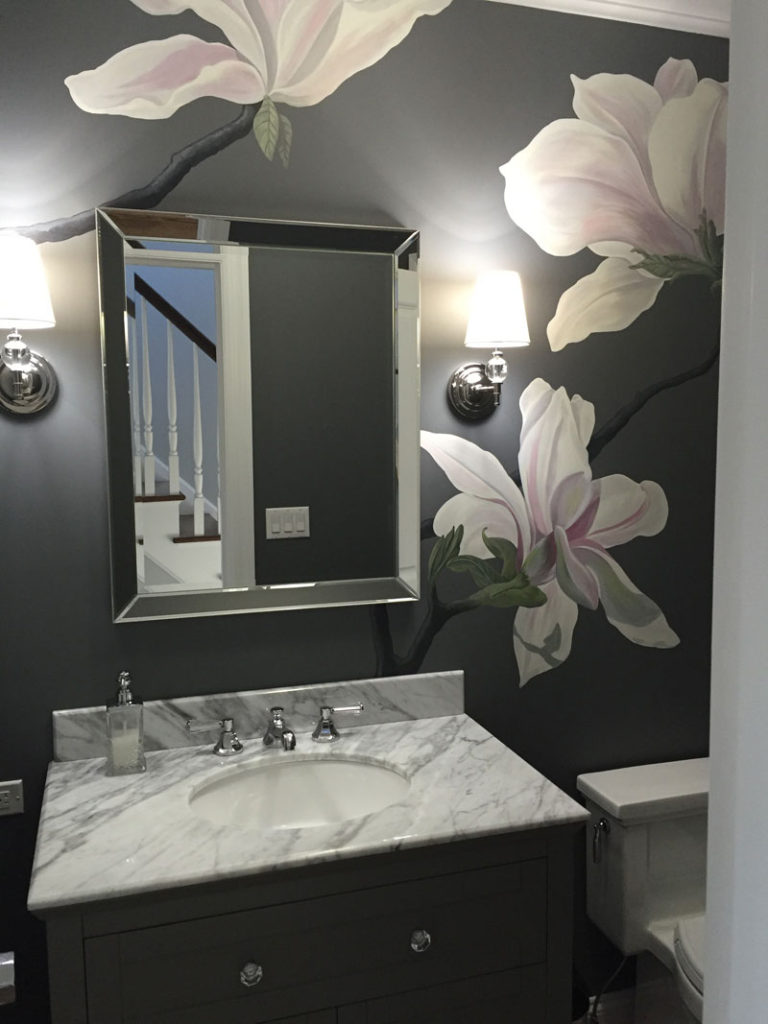 It was a truly fun-and exhausting-month of work. I think the diversity of this work shows you that paint solutions can add magic to many spaces, and for all ages!
A happy and healthy New Year to you all!